Creating the most memorable
fashion moments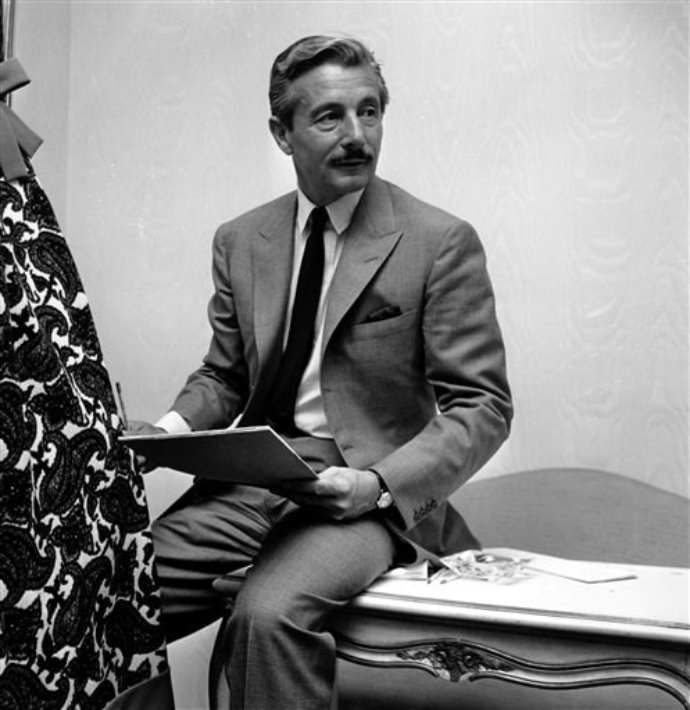 Who is Oleg Cassini?
O U R   S T O R Y

Established in 2017, Oleg Cassini Australia has cemented itself in the fashion industry as a lead producer of gorgeously affordable bridal, bridesmaids and evening wear. 
The aim was to give Australian brides access to the most gorgeous, timeless, traditional yet modern dresses. Whilst the original Oleg Cassini bridal gown no doubt embodies the man himself, under Creative Director Viola Chan the brand has evolved to reflect the style of the modern bride with each dress encouraging her personal style to shine through. Viola's eye for detail and stunning silhouettes has helped countless brides find their way down the aisle in a comfortable bridal gown combining modern glamour with traditional shapes to reflect a one of a kind bridal elegance.
Oleg Cassini Australian managing director and mother of three, Mandy Daddia, is well established in the bridal sphere, with over a decade of experience in helping brides find their dream dress. Naturally, Mandy's background makes her an expert in everything bridal and she knows that no two brides are the same. It was only when shopping for her own wedding dress that Mandy noticed something lacking for brides to be, thus finding a formidable gap in the market. The average Australian woman doesn't want nor feel the need to spend tens of thousands of dollars on her bridal gown - yet she still wants something that she will feel beautiful in and remember forever. Cue: Mandy's fourth child: Oleg Cassini Australia was born.
Since its beginnings in Sydney in 2017, Oleg Cassini Australia has opened a brand new showroom in Melbourne as well as focusing on our online clientele, making affordable bridal wear and accessories available to all.
The OC team is passionate about providing the most beautiful wedding dresses, bridesmaid dresses, formal wear, accessories and more using the most luxurious silks, custom-designed laces and sparkling hand-beaded embellishments.
The team behind Oleg Cassini is proud to be in the bridal business and certainly takes matching a bride with their dream dress to heart. Oleg Cassini Australia has been featured in popular bridal publications such as Hello May, Polkadot Bride, Modern Weddings, On Trend Bridal, Same Same Weddings, In Style Magazine, Pop Sugar and more. 
 
T H E  C O N C E P T 

The Australian bridal market was begging for dresses that were affordable yet elegant and available at the click of a button. Buying a wedding dress online is becoming an increasingly popular choice amongst brides, bridesmaids and other wedding guests.
The convenience of having your dream dress at the tip if your fingers is unrivaled and the fact that all of our gorgeous dresses are available online not only saves you money, but also means you can shop from the comfort of your own home, a glass of wine in hand. The day you pick your wedding dress is one that will be remembered forever and just because you are shopping for your wedding dress online doesn't mean you will lose the amazing service you would expect to receive in one of our showrooms.
Oleg Cassini Australia is an experienced online store striving to offer customers all over Australia easy access to modern and affordable bridal wear. Many of our customers are not able to visit a showroom to try on the dress of their dreams before it arrives at their door, so rest assured knowing you're in good company of hundreds of brides who have had their expectations exceeded by their dress and the OC Team.

O L E G  C A S S I N I

Oleg Cassini is a style icon and known for creating some of the most memorable fashion moments of our time including as the designer for both Grace Kelly and First Lady Jacqueline Kennedy.
Cassini's unique designs ushered in a new era of timeless simplicity based on clean lines and crisp forms with opulent and luxurious fabrics.
He was famed for being a fashion trendsetter and many of his designs became popular worldwide.
He is world renowned for his wedding gowns that have graced Hollywood beauties and style icons. He introduced a number of the classic bridal gown silhouettes and in many ways was the father of the current wedding gown styles we wear today.
Every bride will find her style with an Oleg Cassini gown. There are numerous different designs from classic ballgowns, modern sheaths to daring mermaid gowns. Beautiful lace, intricate beading and gorgeous fabrics are some of the standout features of the Oleg Cassini gowns. Always elegant and stylish. To wear an Oleg Cassini wedding dress is truly special and will add a royal touch of something beautiful to your special day.
About Viola Chan
Viola Chan has become an internationally celebrated designer of bridal gowns. Loving nothing more than dressing brides in the very finest, Viola Chan's wedding gowns bring edge, sophistication and a red carpet look to the bridal industry. Viola's rise to become a worldwide celebrated designer began after attending the London College of Fashion and was able to work with different design houses.
Viola has said "The bridal gown is one of the most important dresses in a woman's life. It represents love, trust and faith and I love creating a gown that will put a beautiful smile on her face when she finds 'the one.' Her gown is a reflection of her style so it is essential that every last detail is thought through, down to the tiniest bead or button. It is these intricate details that are going to give her a unique wedding day look and make her feel special when wearing the dress."
Viola's gowns have a modern style combined with unique beading or stunning lace. Wearing a Viola Chan gown will make you feel truly unique as your look combines a contemporary gown with classic features.