Real Bride: Zoe & Tristen
Our amazing OC bride and dashing husband, Zoe and Tristen, had a gorgeous fairy tale wedding, with a big dress and even bigger love! Set in a castle, with our grandest OC gown, and a stunning couple, this wedding is the ultimate inspiration for our regal brides. We can feel the true love through the photographs!
---
---
When we asked Zoe how she met Tristen, she told us one of the most amazing, modern love stories we had heard in our showroom! A tale of long-distance lovers, teen romance and a storybook wedding, Zoe and Tristen came from completely different sides of Australia and met in the love hub of the world: online.
THE MEETING:
"At the ripe age of 16, we met online. I lived in Sydney and Tristen lived in Perth! After 8 months of talking, our parents agreed and arranged for us to meet! Crazy, I know! So, I saved up for my fight to Perth and there was the cutest boy standing at the gate with a bunch of white flowers and then did long distance for a few years. Fast forward, after school Tristen joined the Australian Defence Force and moved to Sydney and we were finally in the same state!" Zoe told us.
THE FIRST DATE:
"When I flew over to meet Tristen for the first time, I had one week there, so we jam packed the week with 50 dates or so! But the first ever date was catching the boat over to Rotnest island in Western Australia. It was perfect."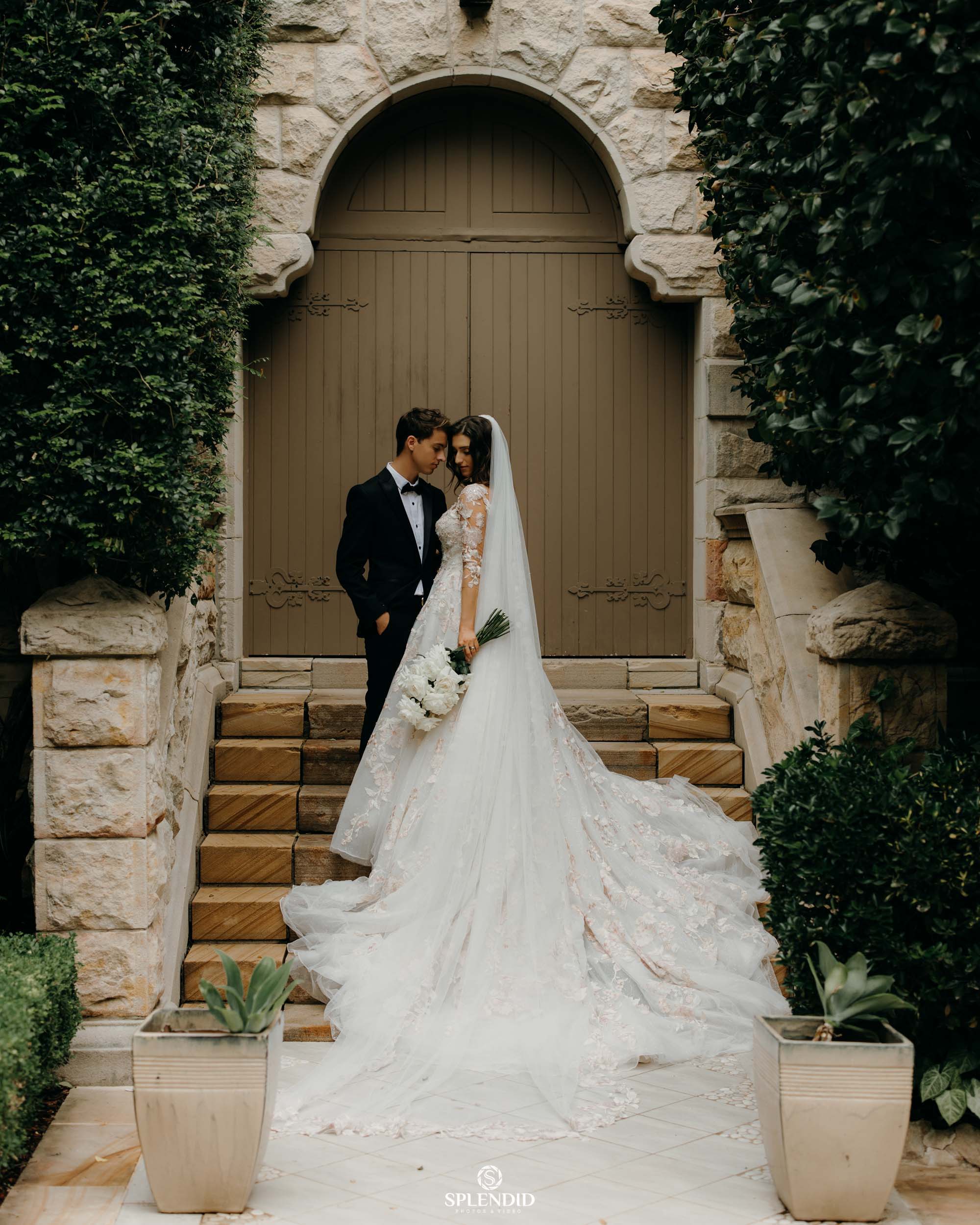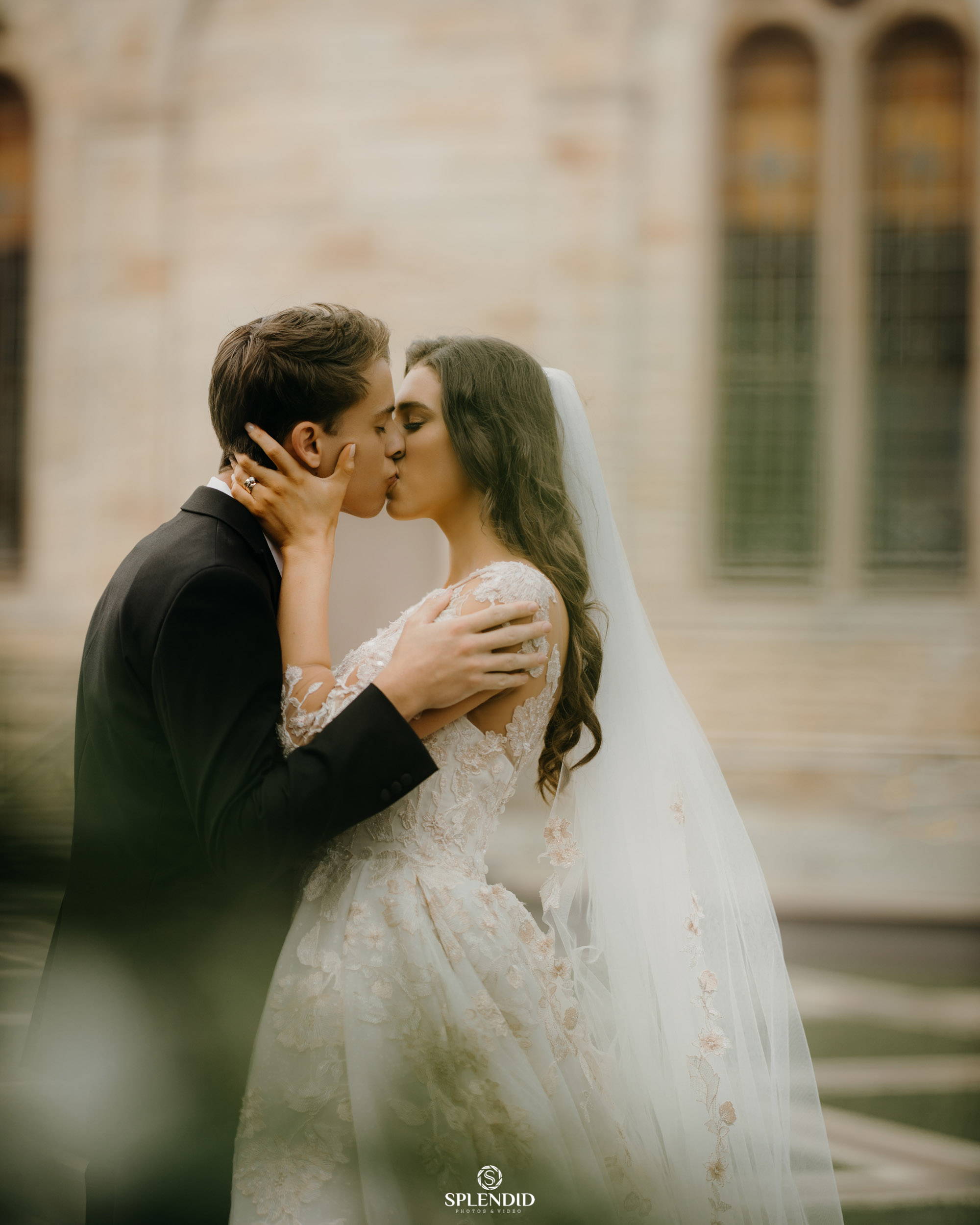 ---
---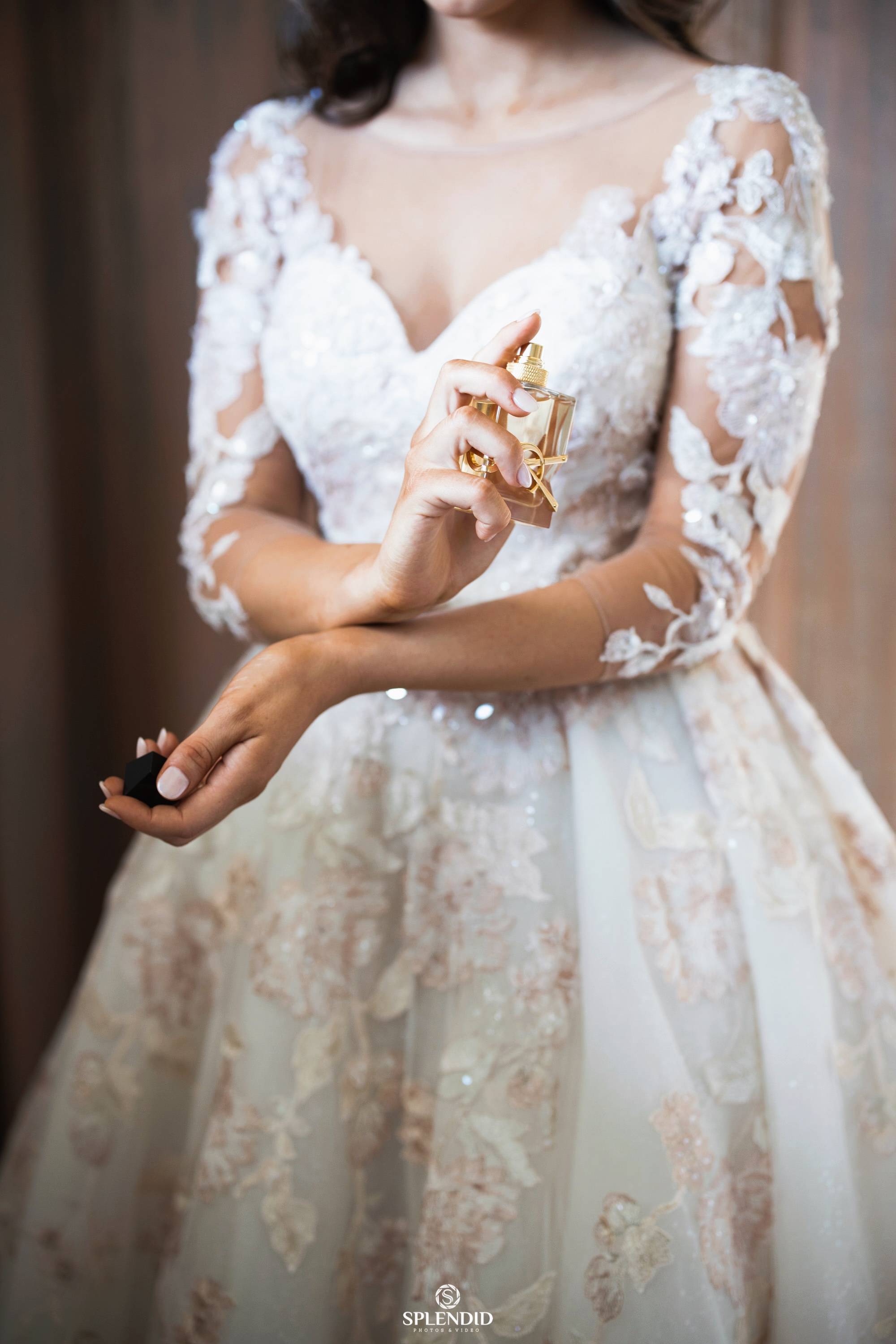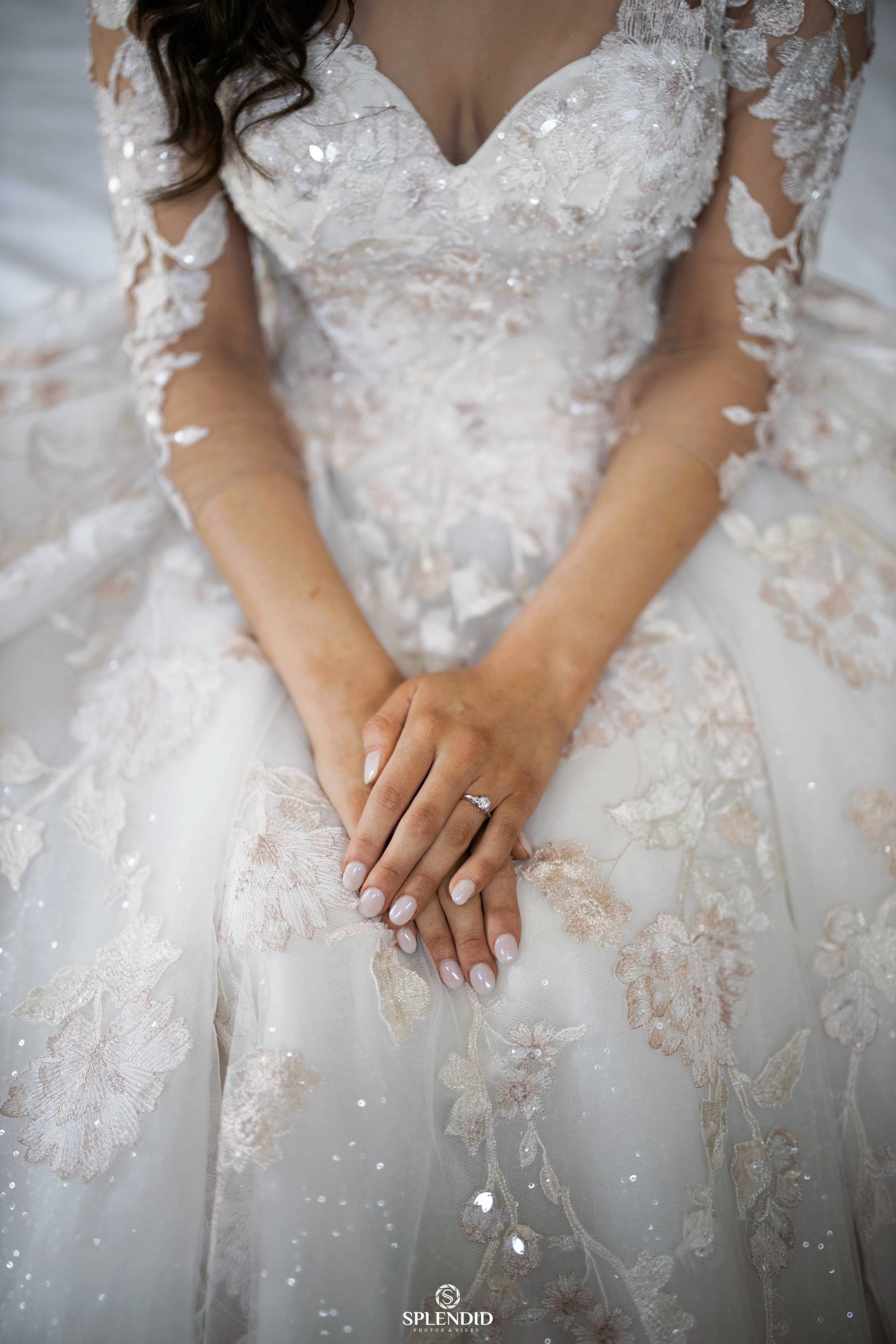 We had the privilege of helping Zoe find the gown of her dreams in our beautiful Oleg Cassini showroom in Sydney. While Zoe had dreams of her big, princess dress, she wasn't quite prepared for what she fell in love with… When we asked her if her gown matched what she had originally imagined, she said:
THE BRIDAL VISION:
Yes and no! I knew I wanted a big dress! Never thought I'd go for a pink one though!
THE SAY YES TO THE DRESS MOMENT:
"I had only been to 3 other bridal shops, but none had exactly what I was after. I found Oleg Cassini on Instagram and found a dress I wanted to try on. When I got to the showroom, I tried it on, but it didn't suit the style of wedding I was having. The lady helped me pick out a bunch of dresses and after hearing what vibe I was going for she suggested this huge pink lace detailed dress which I was straight away said "ah I don't know I don't really like that hey". She then said, "I'll just put in at the back and see if you want to try it on later".   I got down to the last dress and I decided to put it on. I came out and my mum and now mother in law cried! It was the one! I was in love with the dress! I then said yes to the dress! I was so happy I couldn't stop smiling!"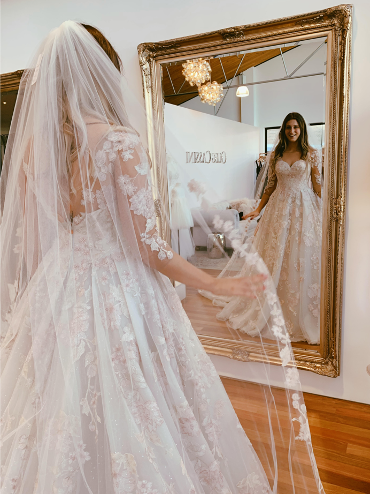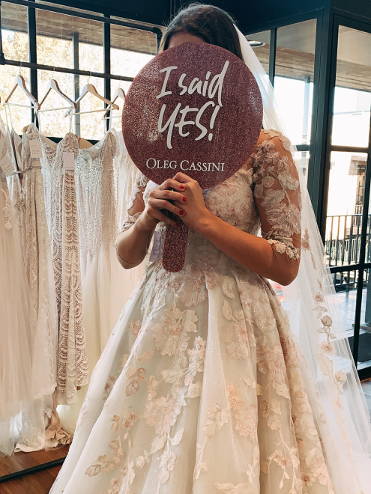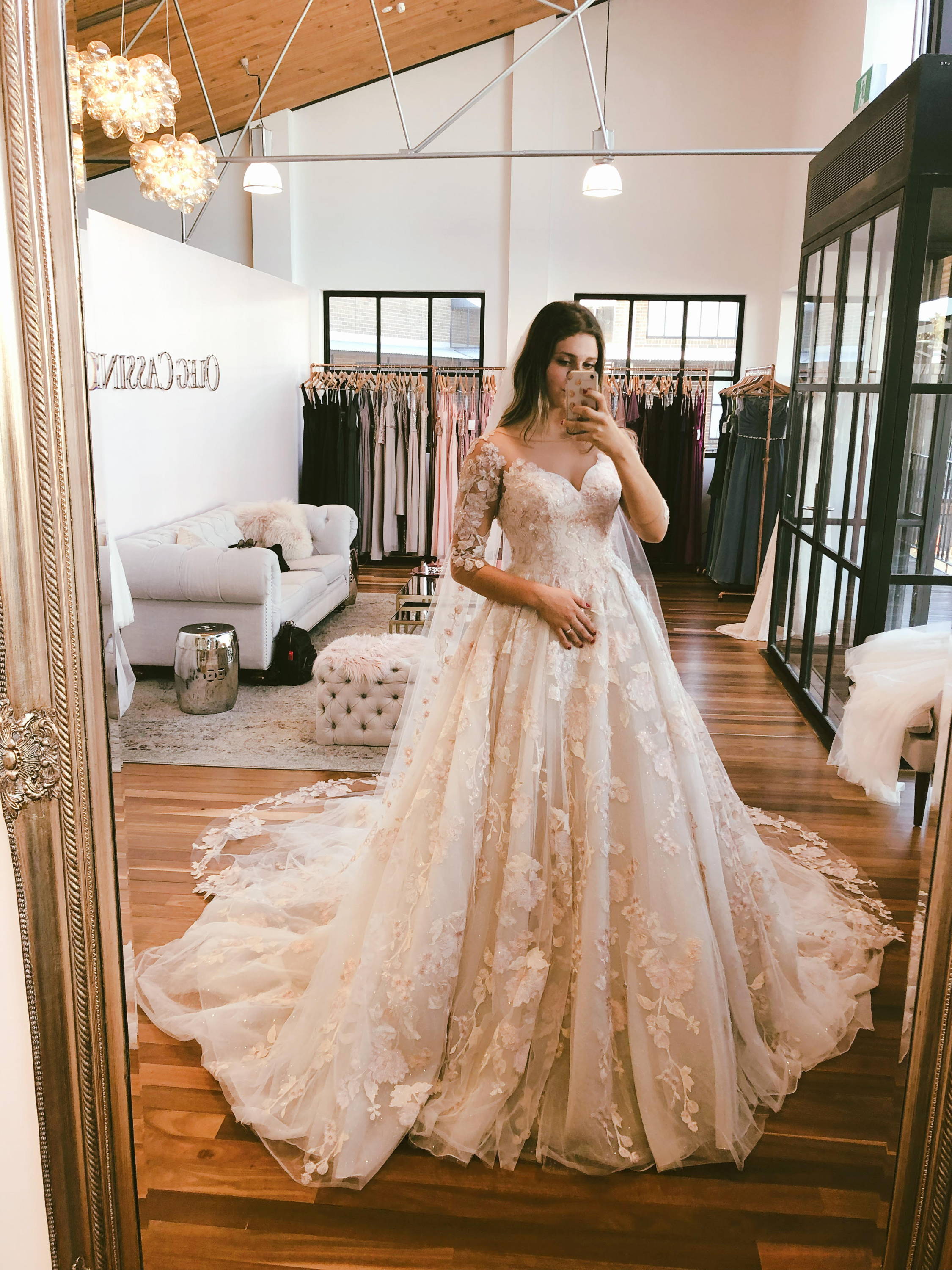 THE BRIDAL EXPERIENCE:
"I ordered an appointment for the Oleg Cassini showroom in Alexandra via their website. It was super easy process and the girls helping me chose my dress were Lovely and honest and knew my dream dress before I even did!"
ADVICE TO FUTURE BRIDES:
"Try on a lot of dresses! You will be so surprised as to what gowns looks amazing on you! Do your research and allow the team to guide you with their experience! When you try on the one, you'll know it is the one."
THE BRIDAL STYLE:
When we asked Zoe how she would describe her bridal style, she answered "Classic. Elegant. Grand."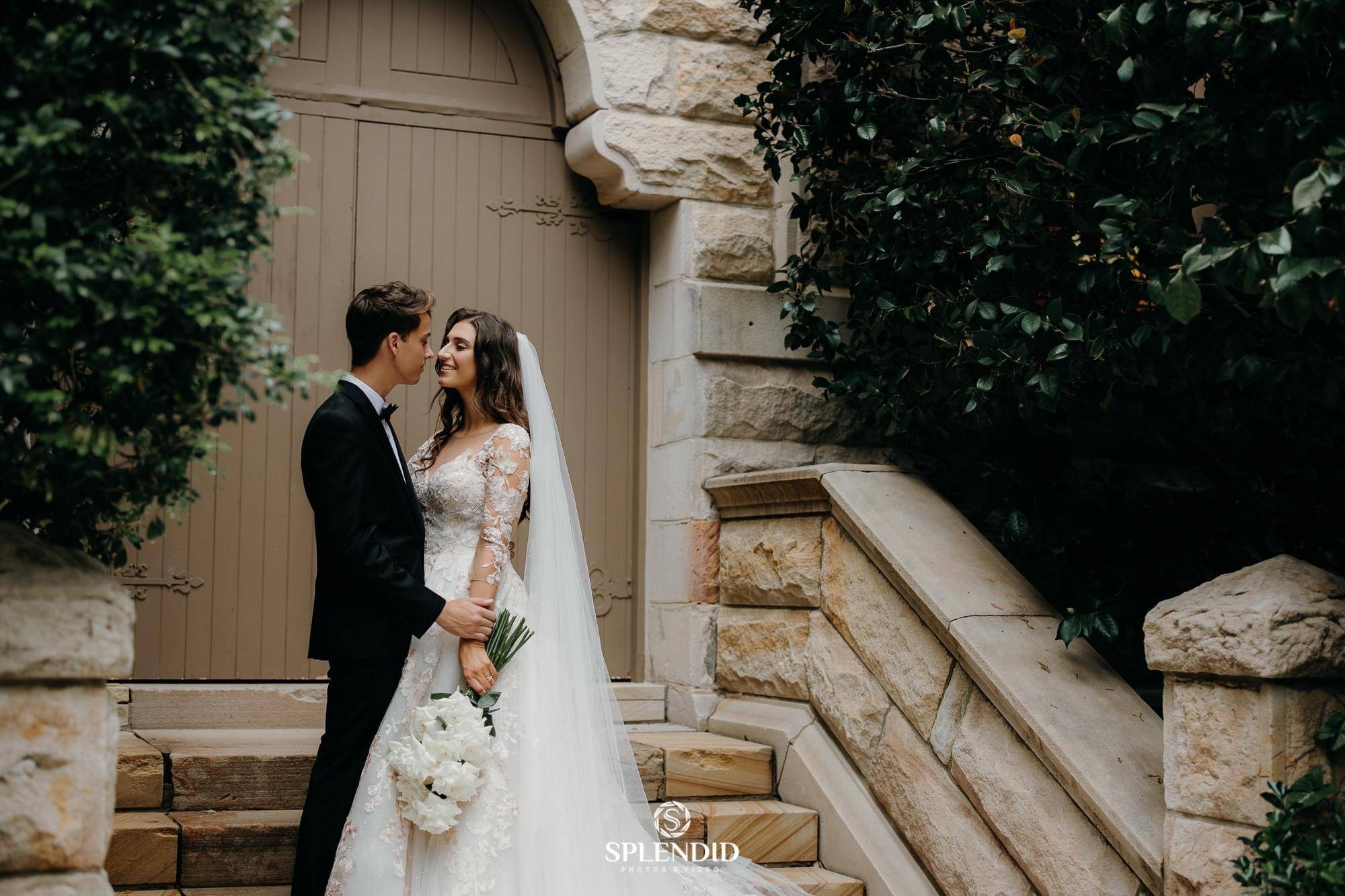 ---
---
In a wedding fit for a queen, Zoe and Tristen embraced the drama of her gown and threw one of the most stunning weddings we have ever seen. With the air of sophistication that only Zoe could create, the stunning event was every bit as grand as we had expected.
THE LOCATION:
"We got married at Curzon Hall! It is a stunning historical castle in Marsfield! If I was wearing a big princess dress than I needed my big princess castle to match!"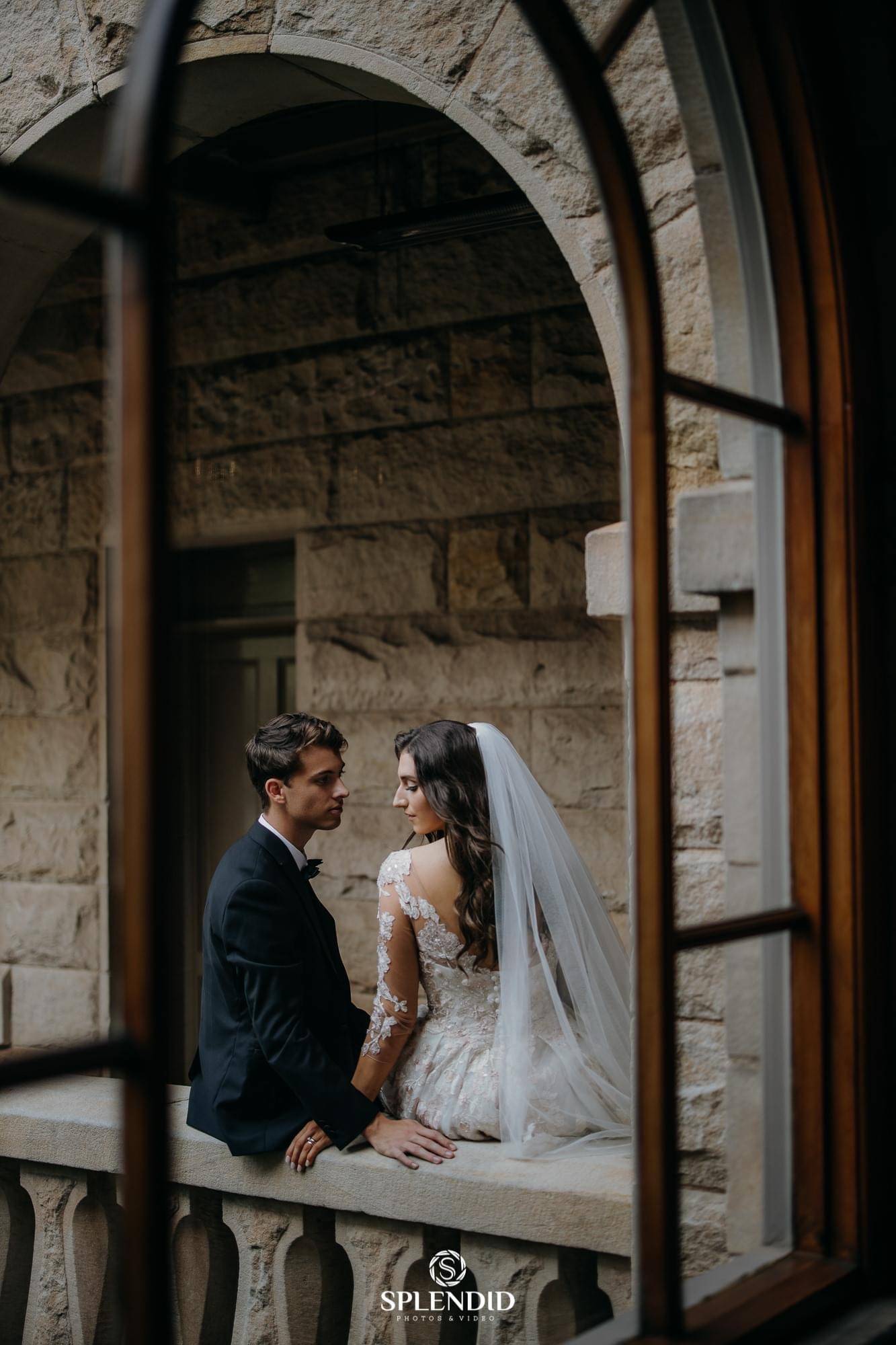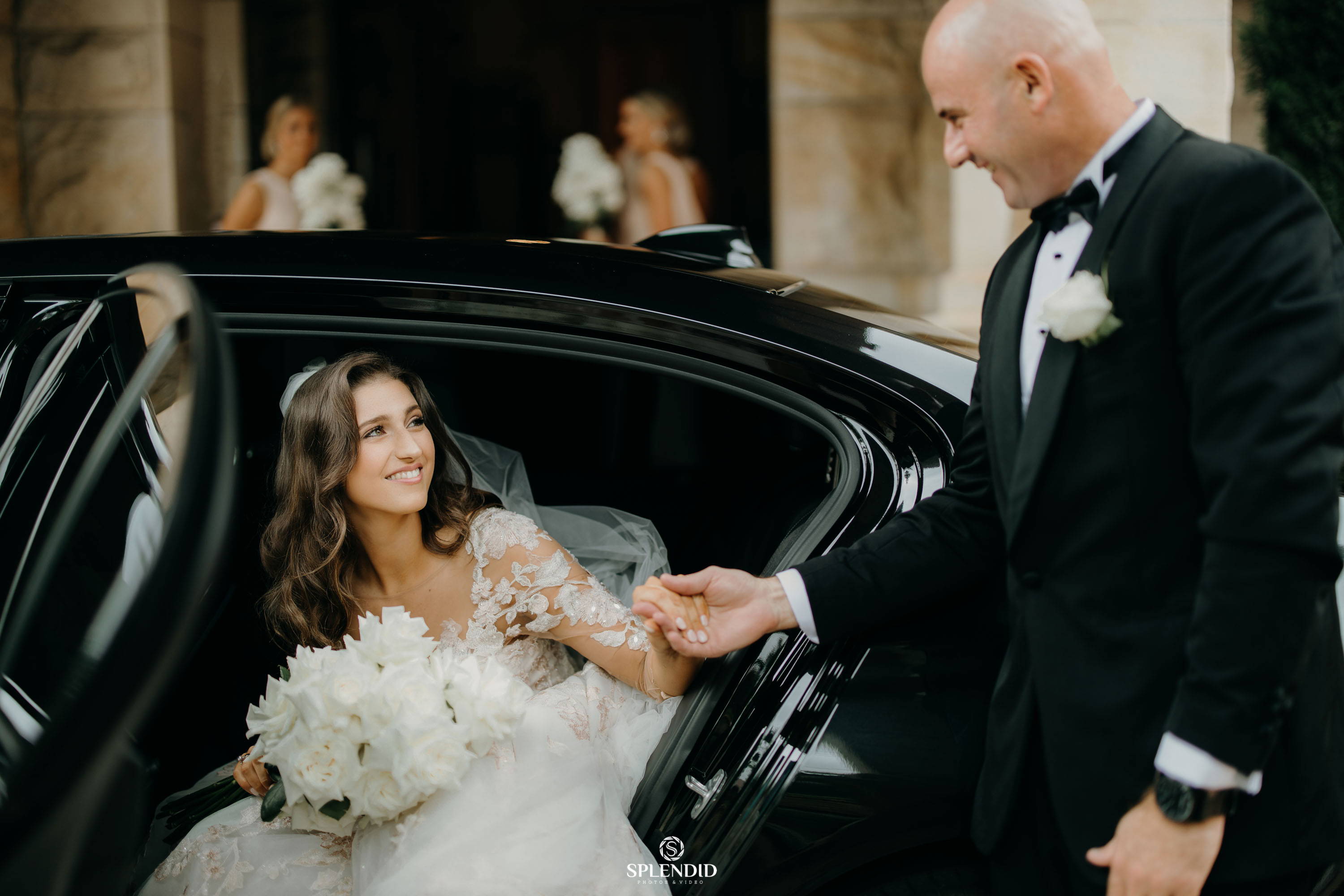 THE BRIDAL LOOK:
As expected, Zoe went timeless and stunning with her hair and makeup! "I wanted a classic and elegant look. I'm a very lucky girl to have a mother as a hairdresser! And we went for a classic curl. I had the matching vail for my dress and it sat perfectly. I did my own make up on the day and tried to keep that classic and elegant look. The dress was the focal point, so I didn't want to take away from that! So, we tried to keep everything else a bit more simple. I went for a very simple CC drop pearl earrings and classic cream Kate spade heels and that was it!"
THE BRIDAL FEELING:
When we asked Zoe how her gown made her feel on the special day, she said, "I felt like an absolute princess in my dress!"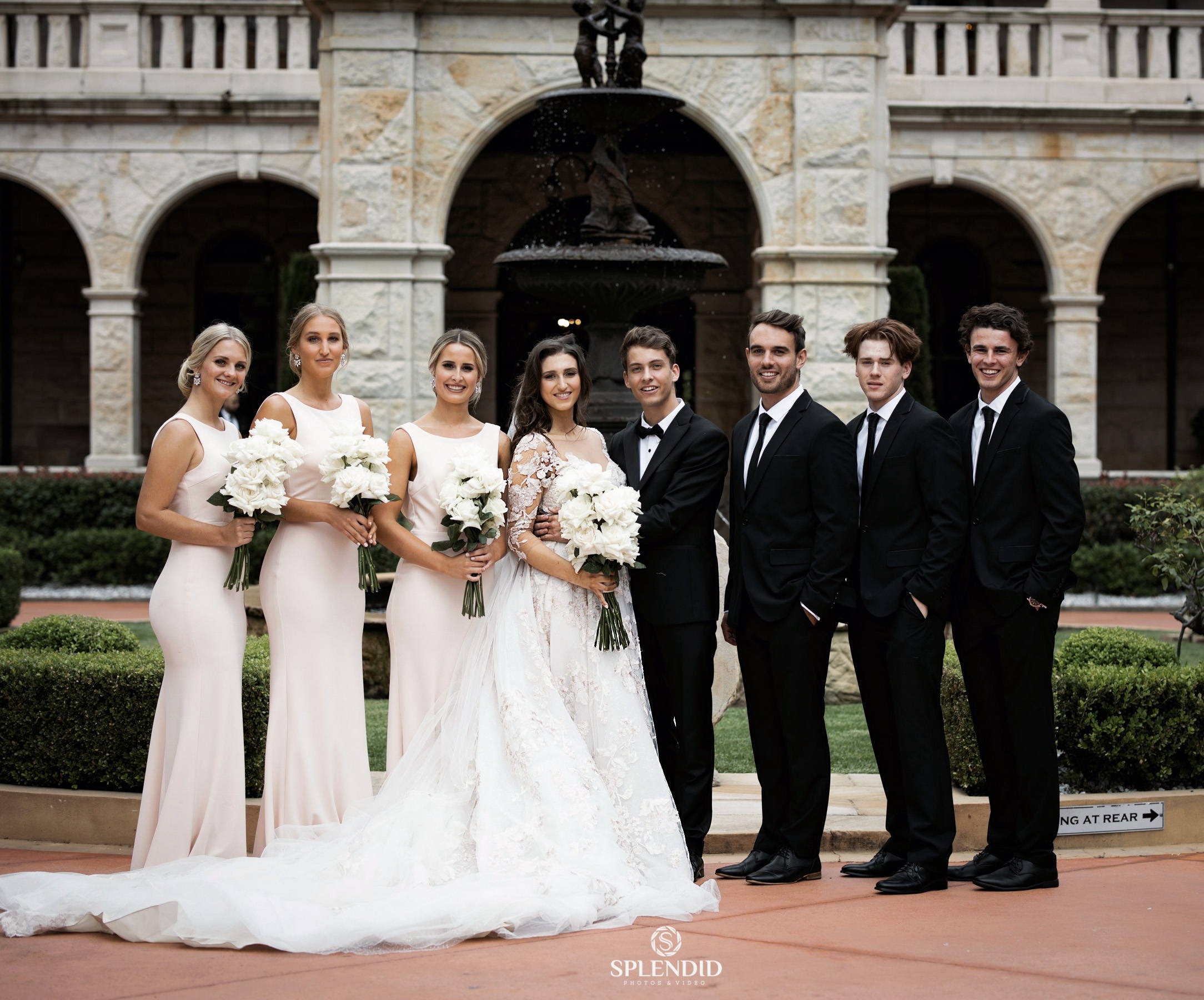 ---
Our OC Team wishes Zoe & Tristen every happiness together. To see two people be brought together with such pure love is an honour. In homage to Zoe, we have named her gorgeous wedding gown after her. We are excited to introduce the Zoe gown.
---
---
To book an appointment at our Sydney or Melbourne showrooms, click here. Our experienced stylists are excited to meet our new brides. For our interstate brides, or if you just can't make it to our showrooms, book a virtual appointment and find your dream gown.
Photography: Splendid Wedding Photography