Our beautiful OC bride, Paige, wed her love, Ash, in a beautiful rustic wedding in 2019. Obsessed with their wedding style and love story, we have interviewed Paige to find out all the swoon worthy details from their big day. Keep reading to find the story behind the photos!
---
---
THE FIRST MEETING:
Paige recently told us how their love story began, saying, "​Ash and I met through friends. One of my best friends was dating one of his best mates and the rest is history. We hit it off straight away when we met, I think we both just knew right from the start."
THE FIRST DATE:
"Our first date was great. It started off with Ash being late as he couldn't find my house, my street was sectioned into two as part of it was on a steep hill, I also forgot to mention I had a 500m long driveway and that he probably wouldn't be able to see the house in the dark. However, our first date was great, he picked me up, took me to dinner and then we got gelato on the way home. Simple, but a great first date."
THE PROPOSAL:
Paige & Ash's wanderlust proposal is one of our favourite proposal stories we've heard so far. "We were on a holiday in Bali. We had gone to the Gili Islands for a few days at the end of our trip Ash had organised a small hike to a sunset viewpoint. As I was taking photos of the sunset, he got down on one knee and proposed. Completely shocked and surprised, I cannot remember a word he said, other than seeing my beautiful ring there in his hands and him waiting for my response. Obviously, I said yes!" Paige said.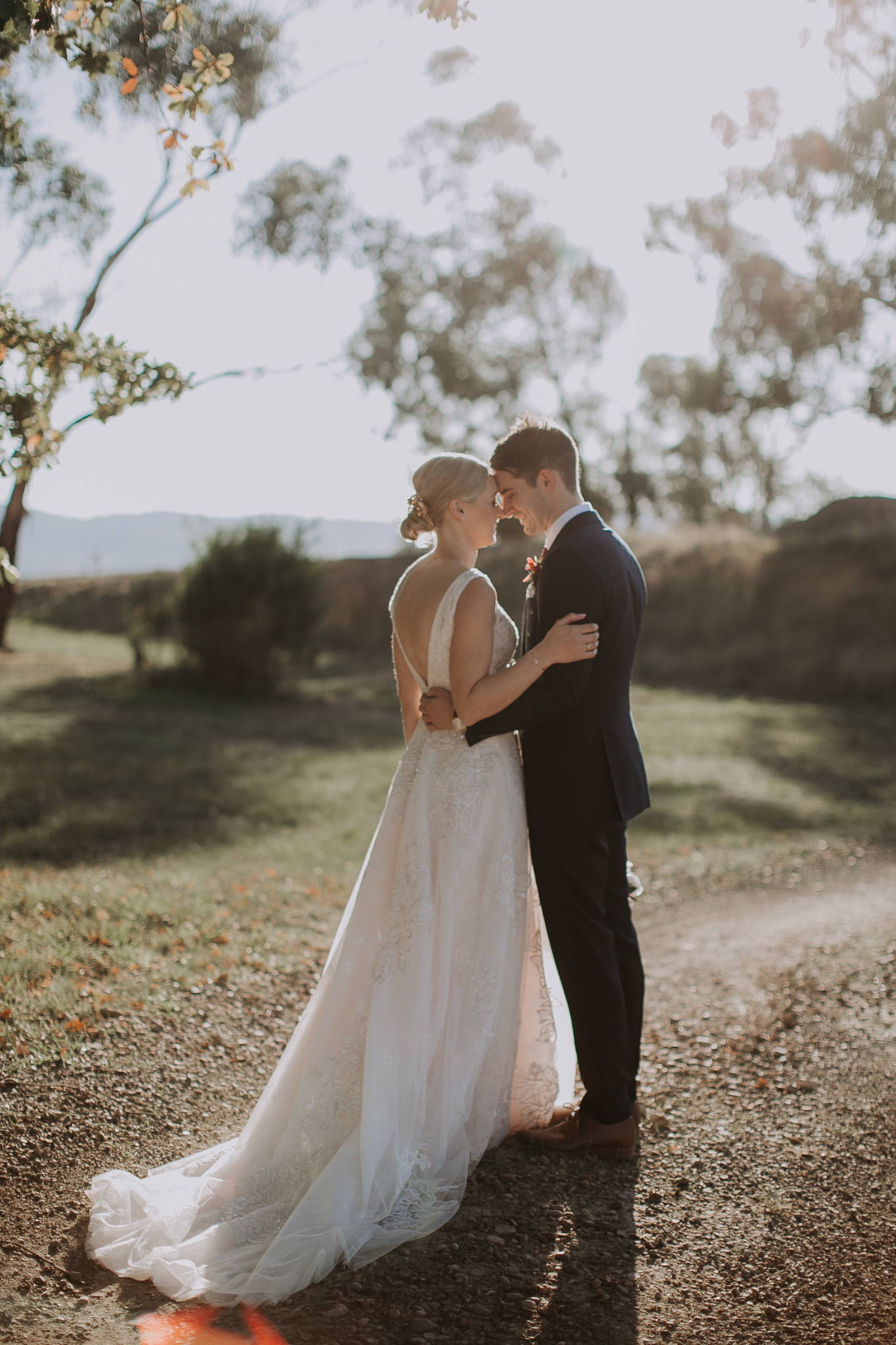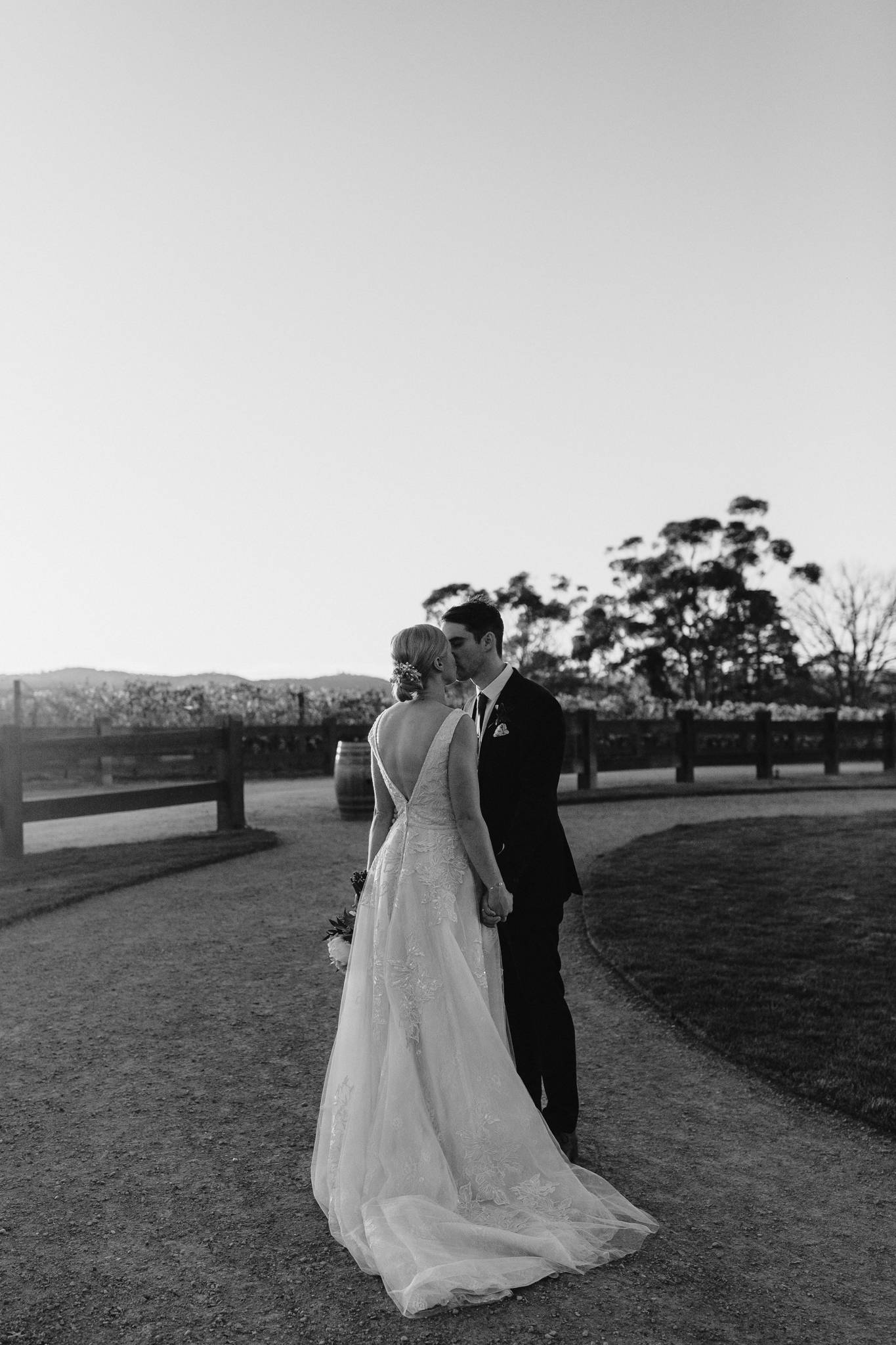 ---
---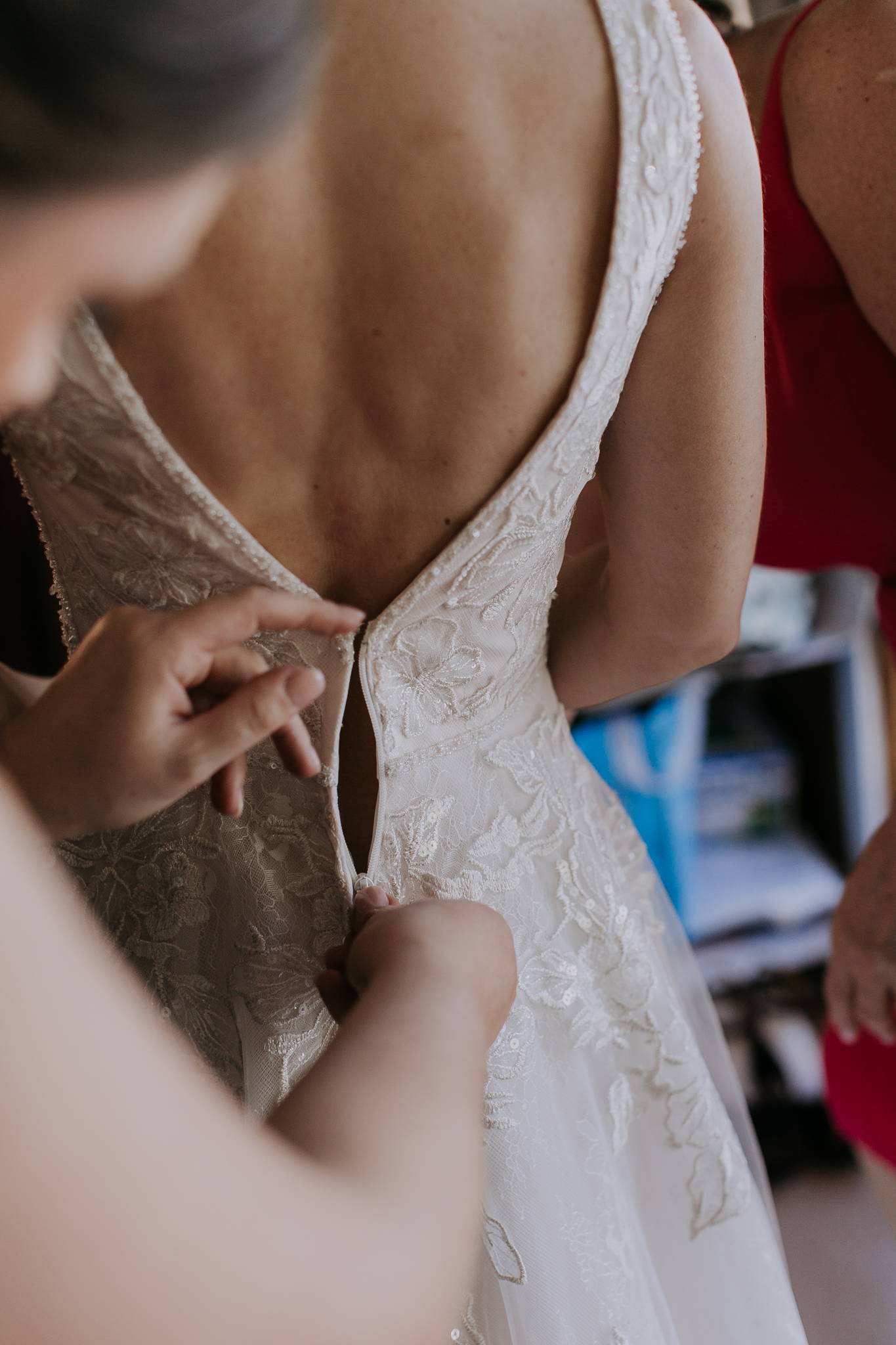 FINDING 'THE ONE':
A bride's vision usually doesn't match up to the dream gown they find in store – it's part of the fun! Paige relates to this common experience, saying, "My gown was not what i had thought I would be wearing. I had always envisioned having a dress with beautiful lace sleeves. As soon as I saw the dress on your website though, I knew I had to make a trip to Sydney to try it on. It also ended up being the first dress I tried on. Nothing else compared after seeing myself in it."
BRIDAL ADVICE:
"For any new brides out there looking for their gown, don't be forced into purchasing a gown unless you are truly happy with it. You might get your family and friends telling you it's 'the one' but if you aren't feeling it, don't force yourself to like it because everyone else does. Fingers crossed you can fall in love with an amazing gown at Oleg Cassini just as I did."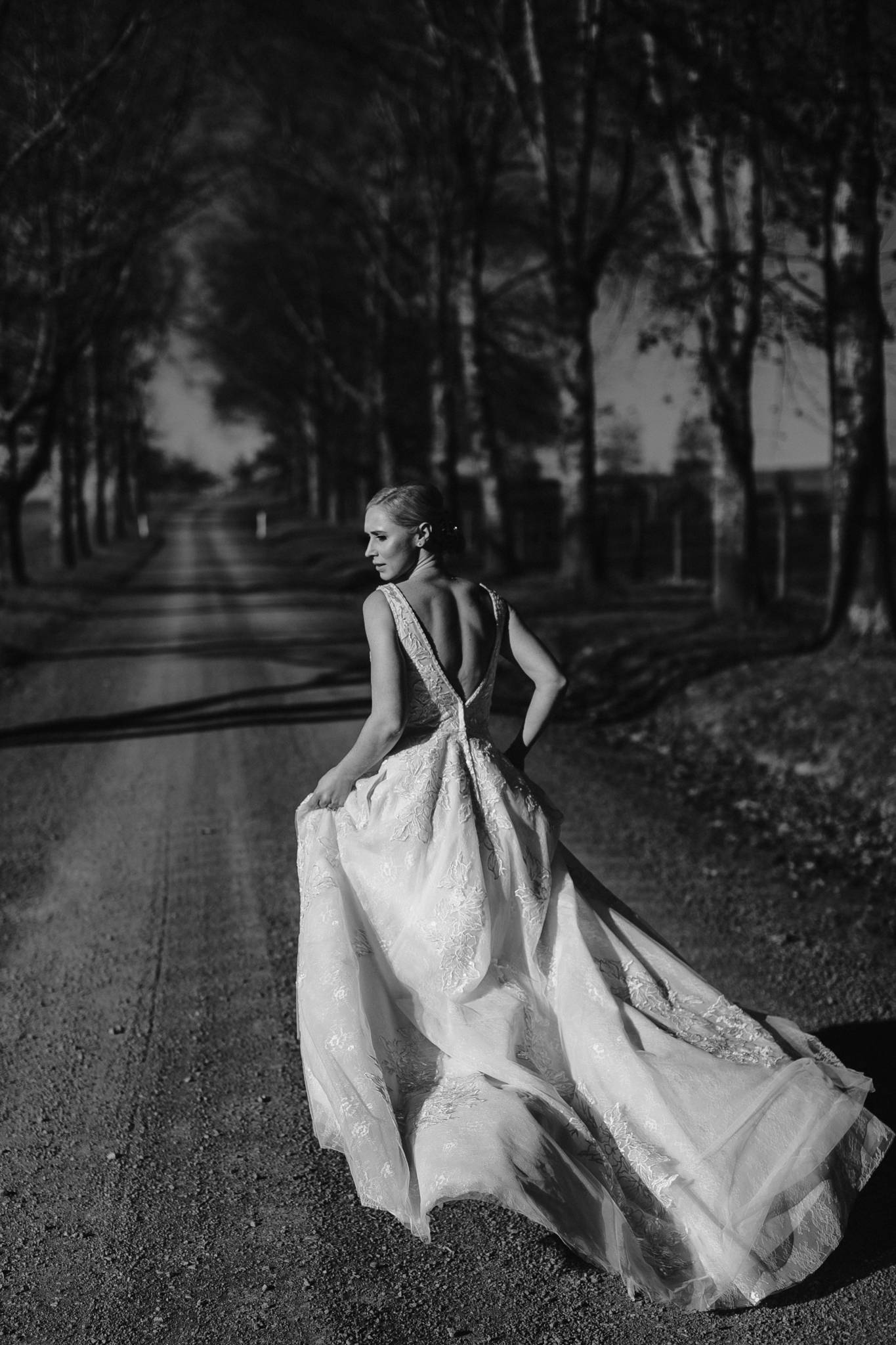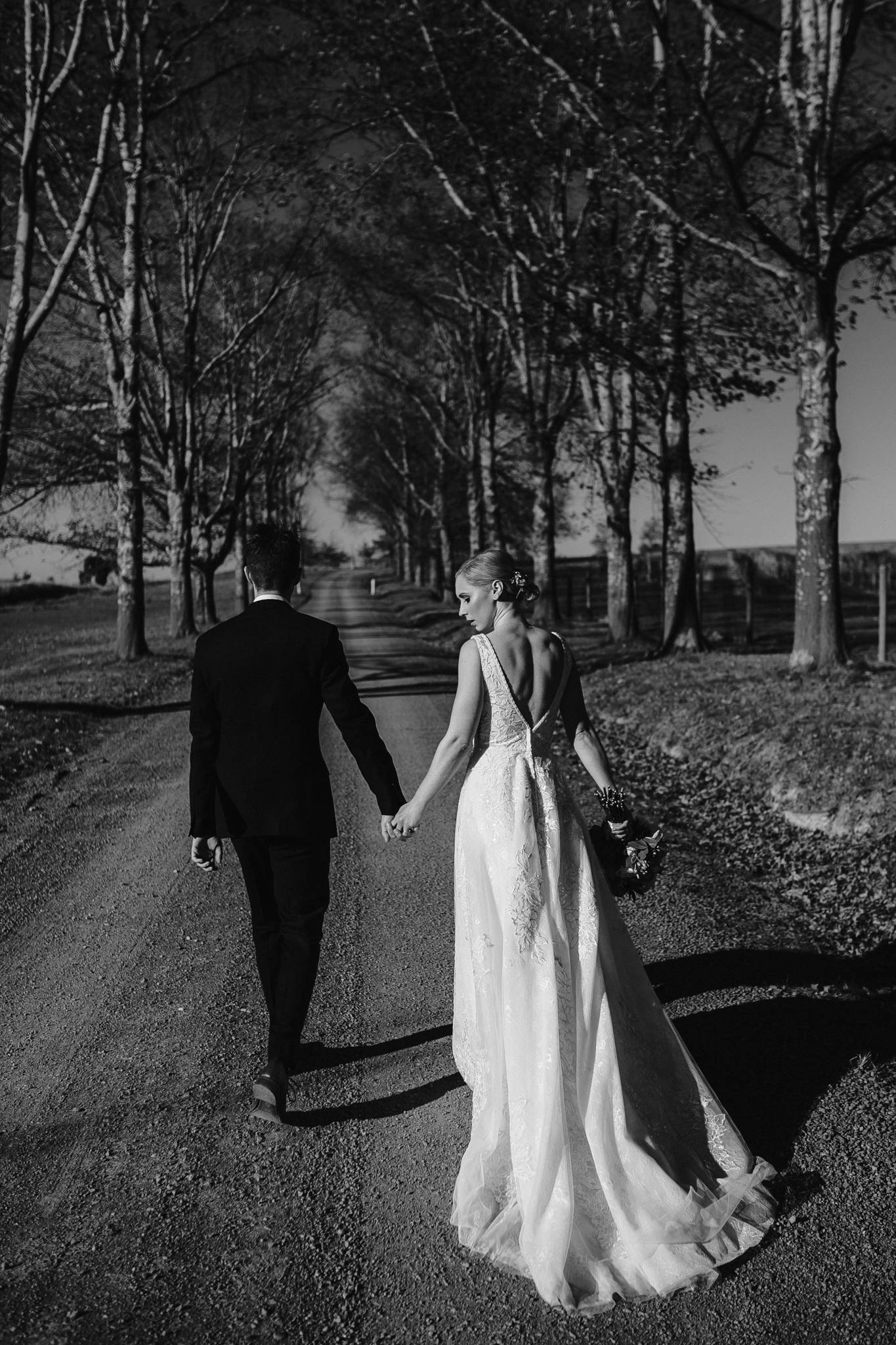 ---
---
THE VENUE:
"We were married at Zonzo Estate and Winery. Zonzo is located in the Yarra Valley and has over 45 acres of vines. Zonzo has a beautiful rustic feel and we made sure our wedding style matched the venue. We had basic decorations but jazzed it all up with our pink flowers, a few candles and then our Neon pink sign at the fireplace which said 'The Micallefs'."
THE BRIDAL PARTY:
"I had my sister as my Matron of Honour and one of my best friends as a bridesmaid. My sister's daughter was also our flower girl. Ash had two of his best mates that he has known since grade 1, almost 30 years of friendship."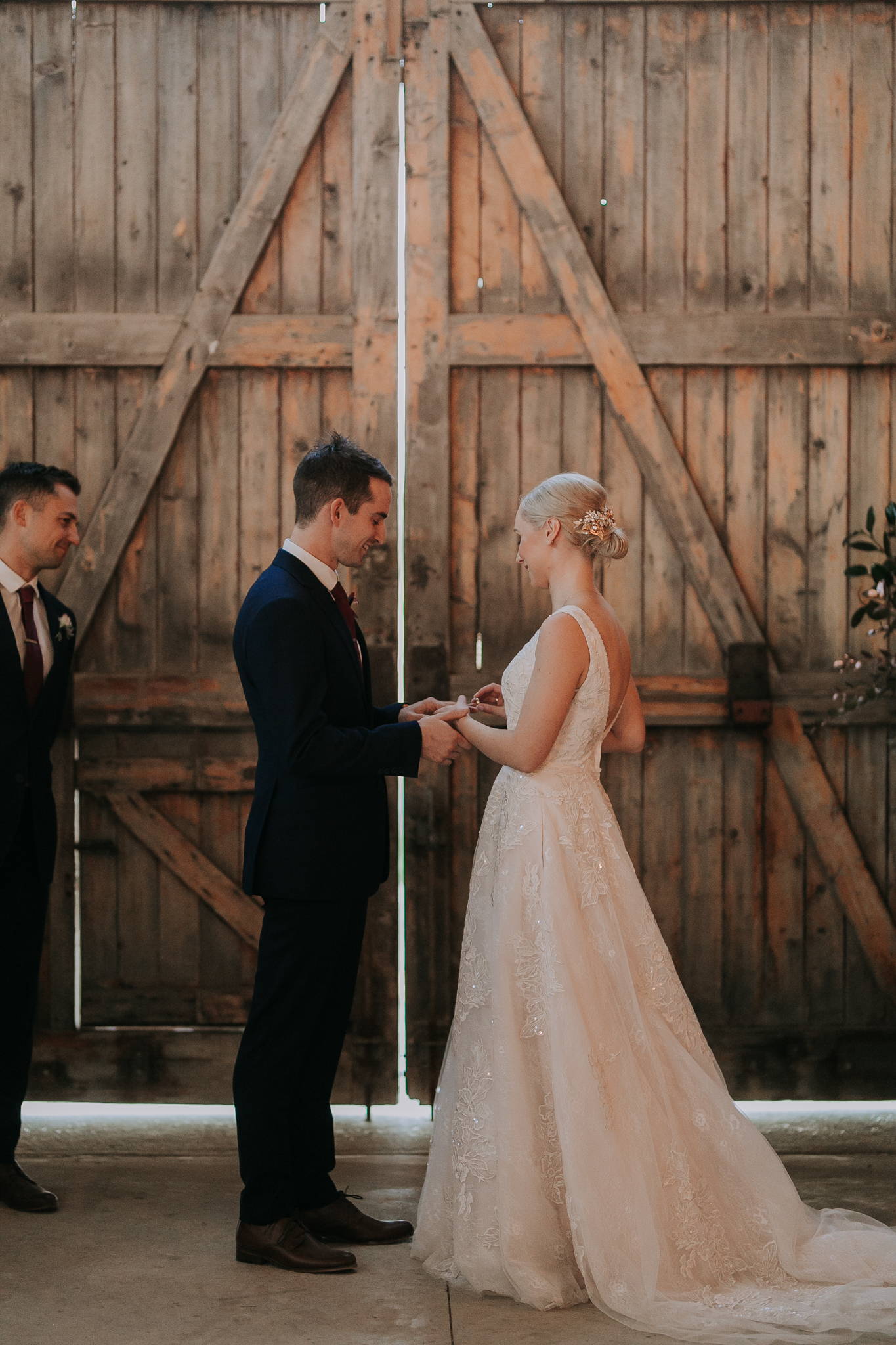 FAVOURITE MEMORIES:
When we asked Paige what their favourite part of the big day was, she told us, "We loved every second of our wedding day, but our favourite part would be our ceremony and officially becoming husband and wife. We also enjoyed sitting back in our reception and looking at everyone with smile on their faces having a lot of fun."
MARRIED LIFE:
We asked the happy couple how married life has been since the wedding. Complete with a global pandemic, their first year of marriage has been a whirlwind. "It really is the same. But married life really is wonderful. After a year and half, we still get a kick out of saying 'my wife' or 'my husband'. This year we have been able to spend a lot of time together, thanks to COVID and Melbourne's isolation, we've actually really enjoyed the extra time together, considering everything the world has faced this year."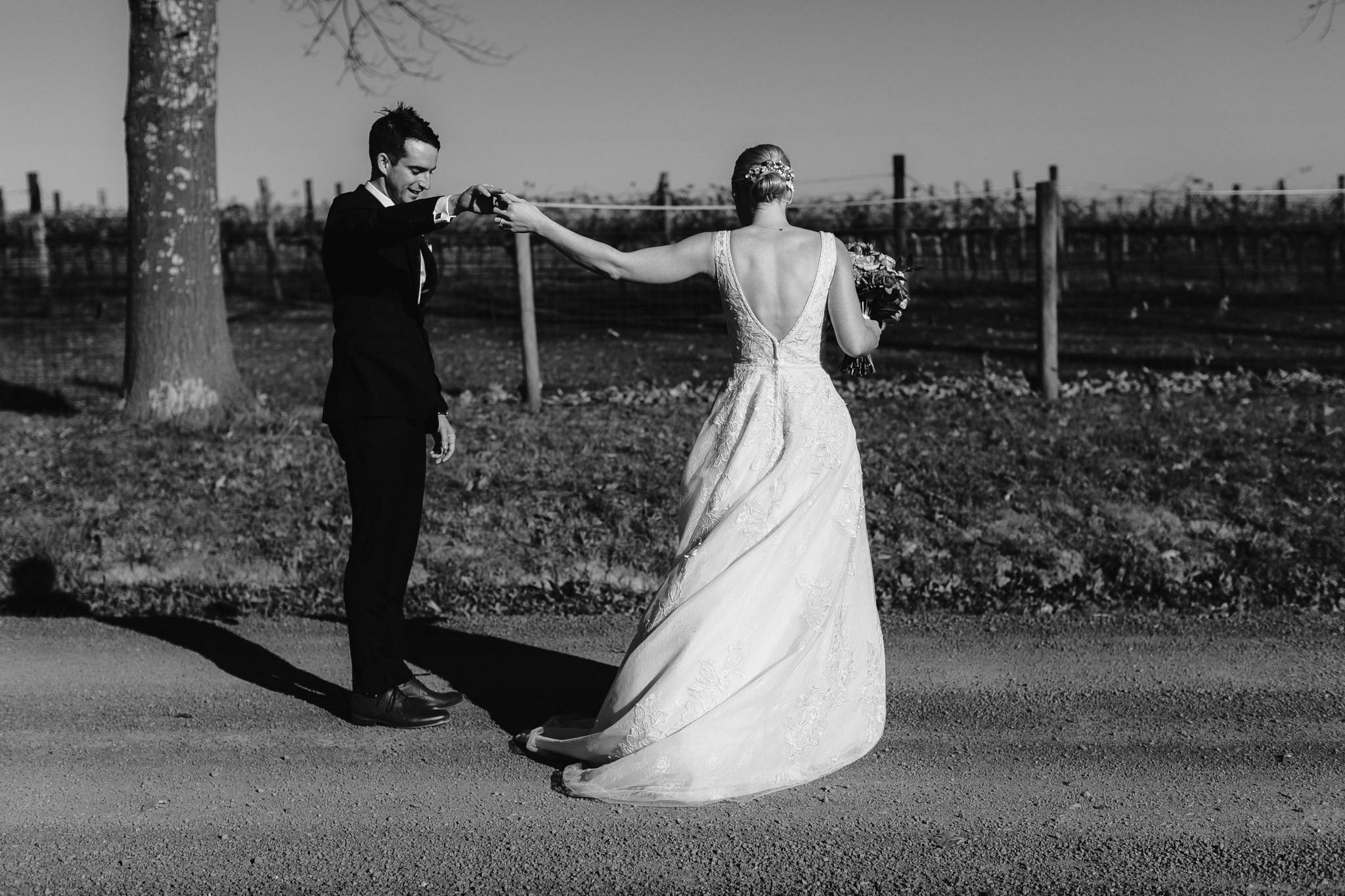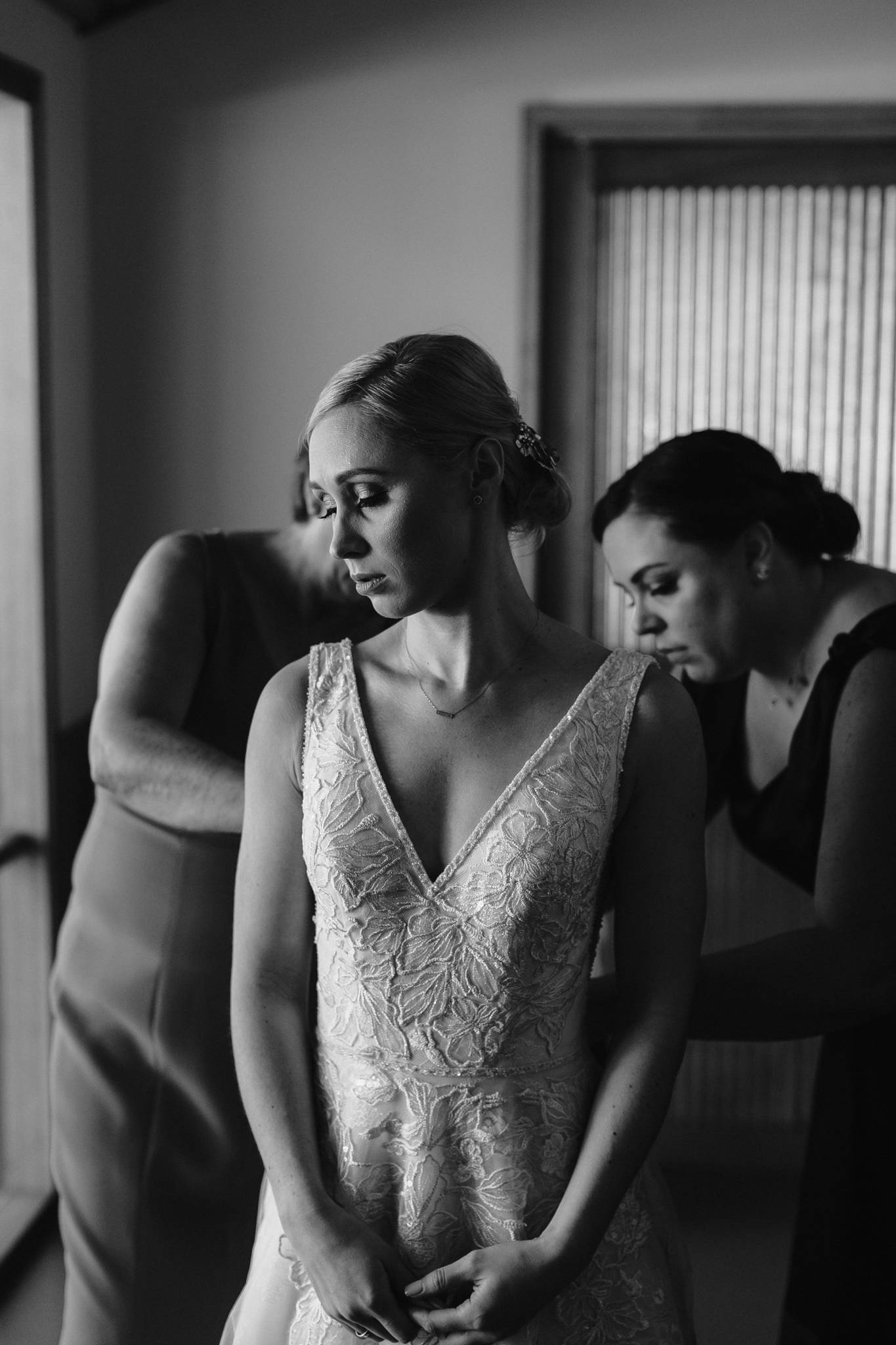 ---
WEDDING DAY SUPPLIERS
Venue: Zonzo Estate (@zonzoestate)
Photographer: White Shutter Photography (@white_shutter_photography)
Hairpiece: Ashlee Lauren Designs (@ashleelaurendesigns)
Rings: Temelli Jewellers (@temellijewellery)
---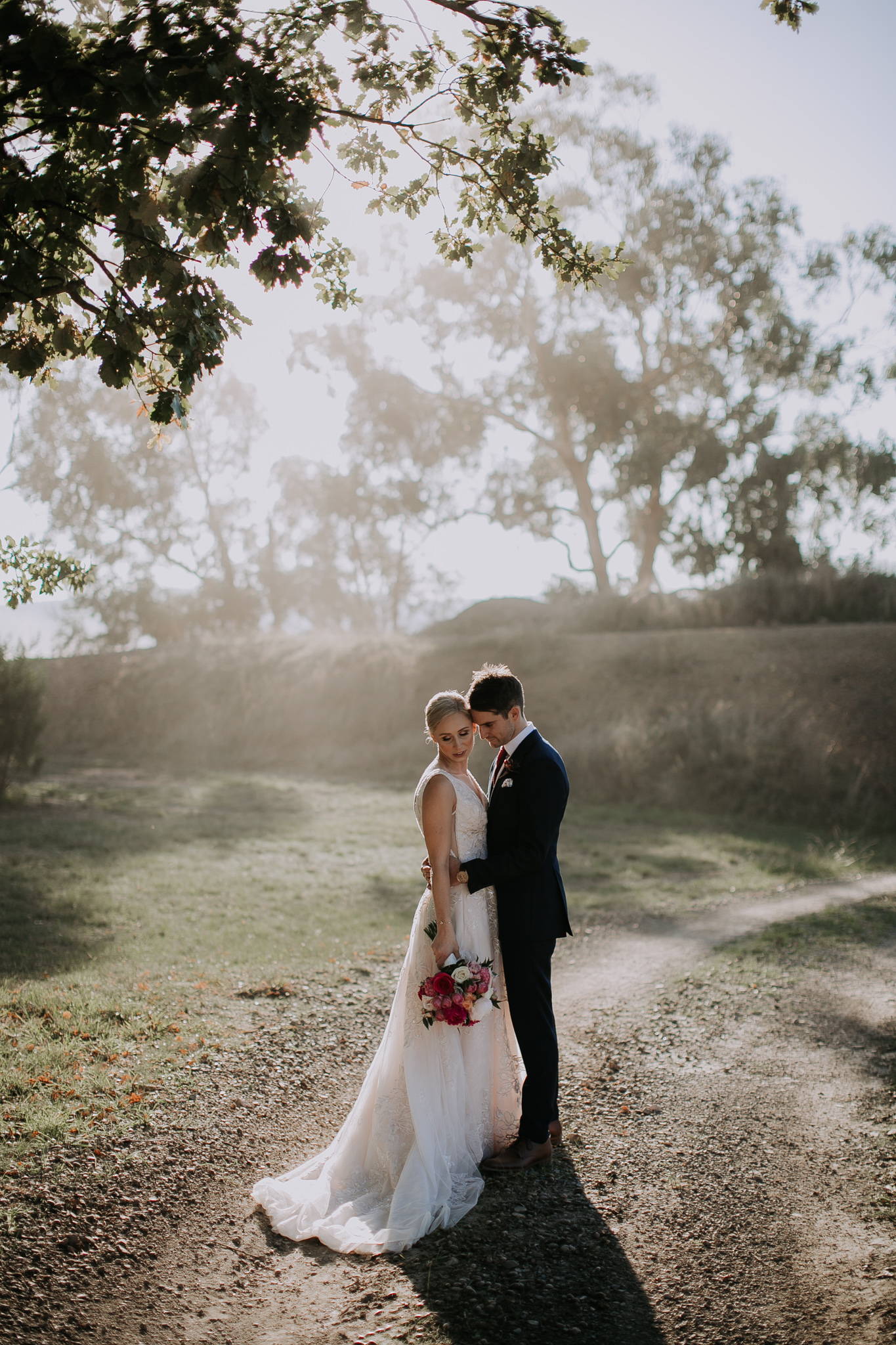 Our OC team sincerely wishes Paige & Ash the best of luck and love in their marriage, and we can't wait to see how they flourish together. Truly a couple that were meant to be.
In honour of our beautiful bride Paige, we have since named her wedding gown in homage to her stunning style. We are proud to introduce the Paige Gown.
To try the Paige gown on, book an appointment today by clicking here! If you are an amazing interstate bride, or can't make it to one of our showrooms, book an appointment to meet with an OC stylist virtually and begin your bridal journey with us.