Real Bride: Cherie & Nathan
​Featured today is one of our newest OC stylists, and recent newlywed, the gorgeous Cherie and her husband, Nathan. If anyone has had the pleasure of meeting Cherie in our Melbourne showroom, then you know she approaches everything with the biggest smile and most positive attitude, and her wedding was no exception. A picture of rustic elegance, the Hunter's big day is one to watch!
---
---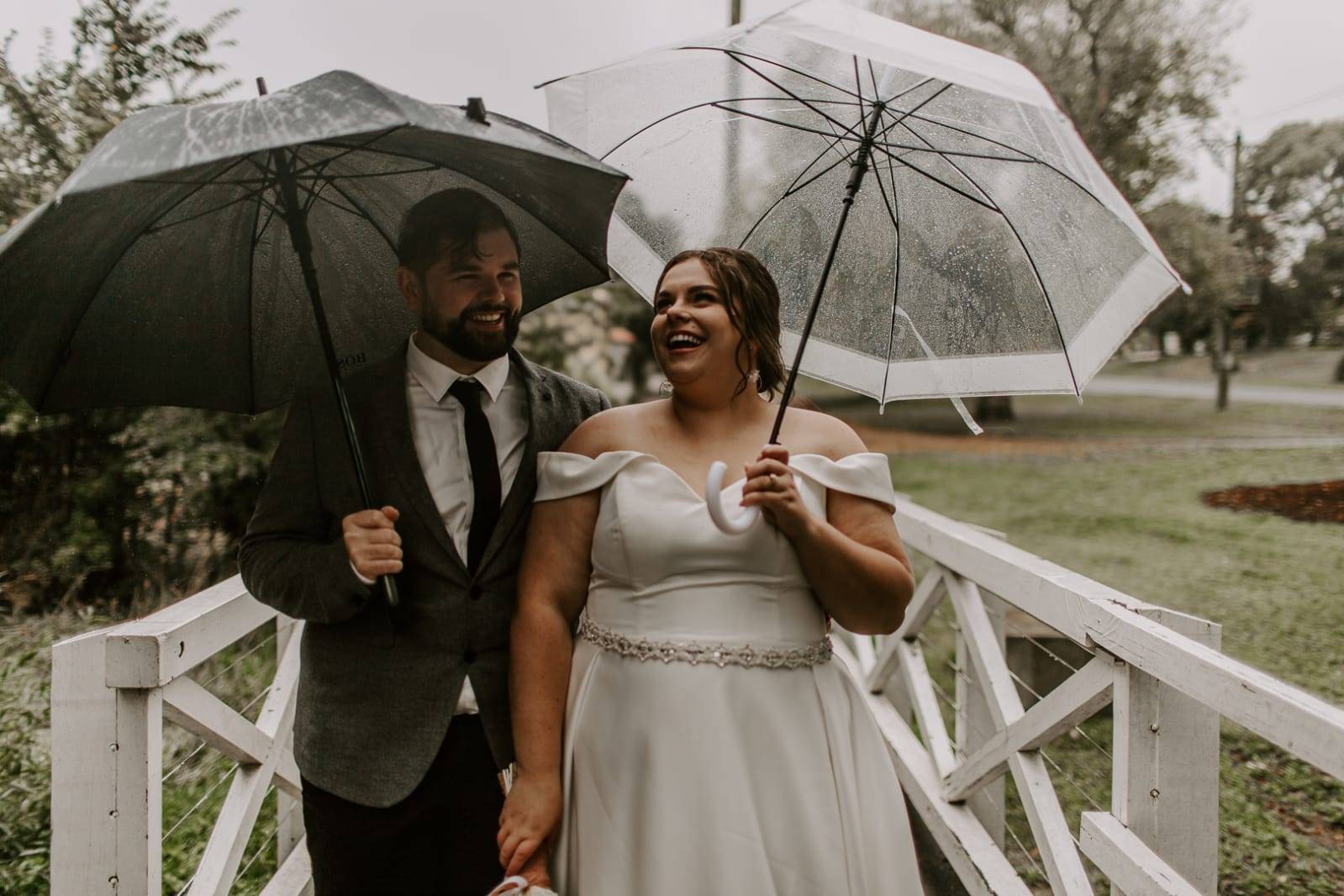 ​THE MEET CUTE:
We met in church. I was on the other side of the room chatting to other people and a friend of mine called me over to meet the "new guy" and get him connected.

THE PROPOSA​L:
When we asked Cherie how they met, she warned us it was a really long story that she promised to shorten, or at least would do her best.
​"​
We have family
​,​
towards
​A​
pollo
​B​
ay
​,​
so
​I excitedly believed we were going to visit them​
. The day we were meant to be going
​,​
he changed our plans and
​spontaneously ​
said he wanted to go take photos in the Otways Red Wood Forrest
​, meaning we would​
not see our family. I actually got really mad at him and almost made him turn around and go home! Anyways, I came around and we ended up going to the forest
​, where he took photos of me in a place ​
he had actually picked out for the lighting
​. ​
After that, I wanted to walk up this hill so I started to walk off and Nathan was like "wait, I have to do something first!"
​.​
He pulled out a green velvet box
​, ​
got down on one knee
​, ​
said all the lovely things and asked me to marry him
​!"
"Well I didn't even know it was a date until afterward! We were already friends so I thought we were just catching up. I was also attacked by a bird while we were eating so that was a bit dramatic. But it wasn't until he messaged me afterwards that I realised what had just happened, nevertheless it was fun and chill, much like us as a couple."
---
---
"I always wanted something off the shoulder but was undecided if I wanted simple and timeless or something a little more whimsical. I felt the simple and timeless suited my wedding and personality so much more. I came into the OC Melbourne showroom spontaneously after leaving another bridal store that made me feel bad about myself, my budget and the bride I wanted to be. I had already looked online and picked out a few gowns to try on, including the Grace. The experience I was given was full of positivity, happiness and fun. It helped me to change my approach and perspective on wedding dress shopping in a whole new light.
​"
​"
Ignore the stereotype of what a bride "should" be, and be the bride YOU want to be!
​"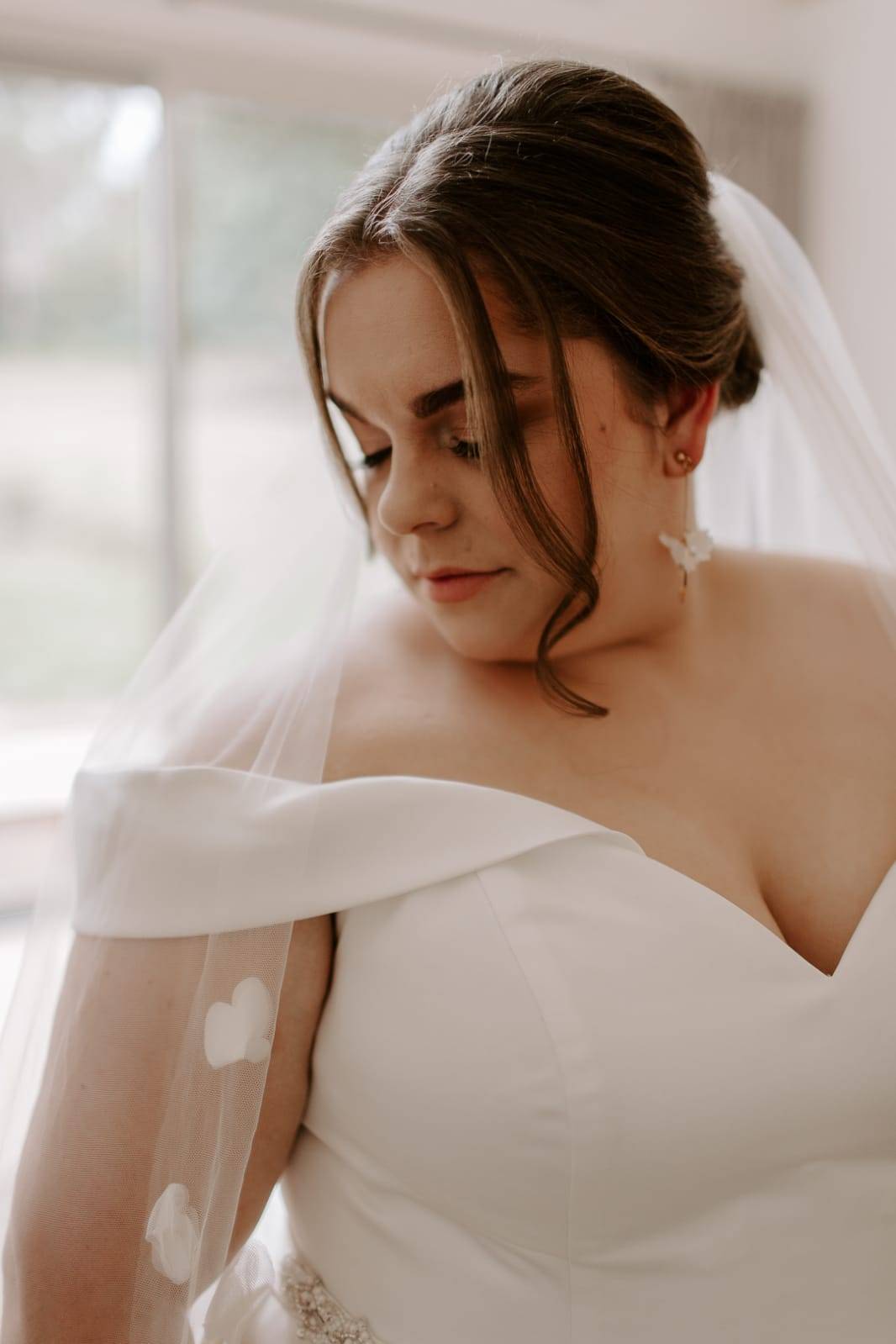 ---
---
We had our wedding ceremony at my husband's family property in Lancefield Victoria, which is covered in natural forests and beautiful greenery, and our reception at Evans Bistro in Romsey, Victoria. We didn't want a lot of colours and wanted to enhance the natural greens of the surroundings. So, we kept things pretty simple with a lot of white flowers paired with foliage. Every element to our wedding was based on white in colour and then we played with texture and movement in hanging fabrics to fly in the wind and using natural resources such as tree timber, dried gum leaves, white peonies and dried flowers to style.
FAVOURITE PART OF THE DAY:
To be honest. the terrible weather! We had wet weather plans ready and I thought they were going ahead, but when I arrived, my groom had decided to still go ahead with the outdoor forest wedding we'd always wanted, in the rain! Oddly enough, our family had like 50 umbrellas lying around so we all stood out in the cold, in the pouring rain and said I DO! We just embraced it and had so much fun, I even threw my umbrella as I walked back down the aisle. We got so wet and I had to legit drag my dress and veil through water and mud, to which it became so heavy my veil kept getting stuck and being pulled out of my head. But in all of that, I wouldn't change it for anything!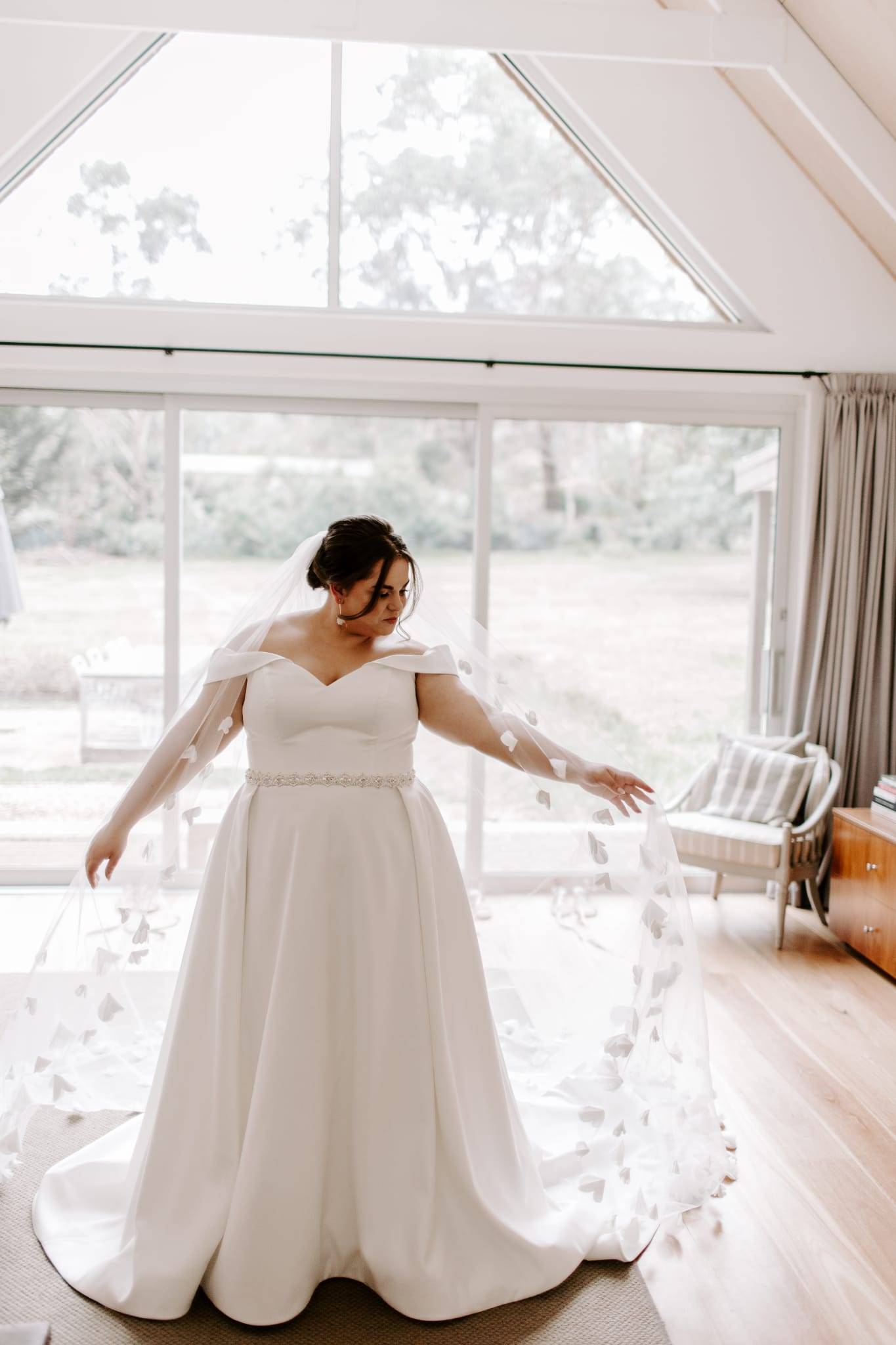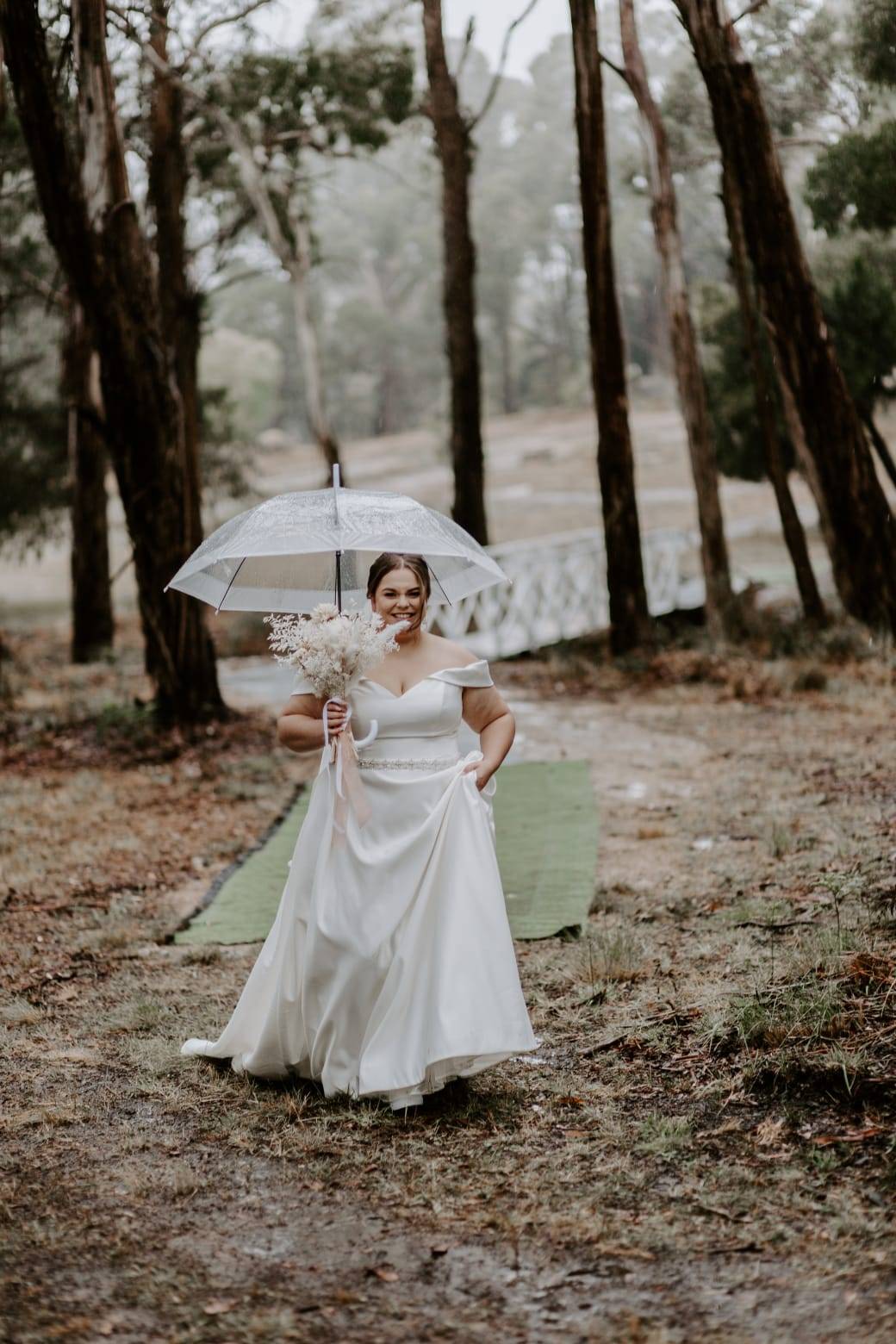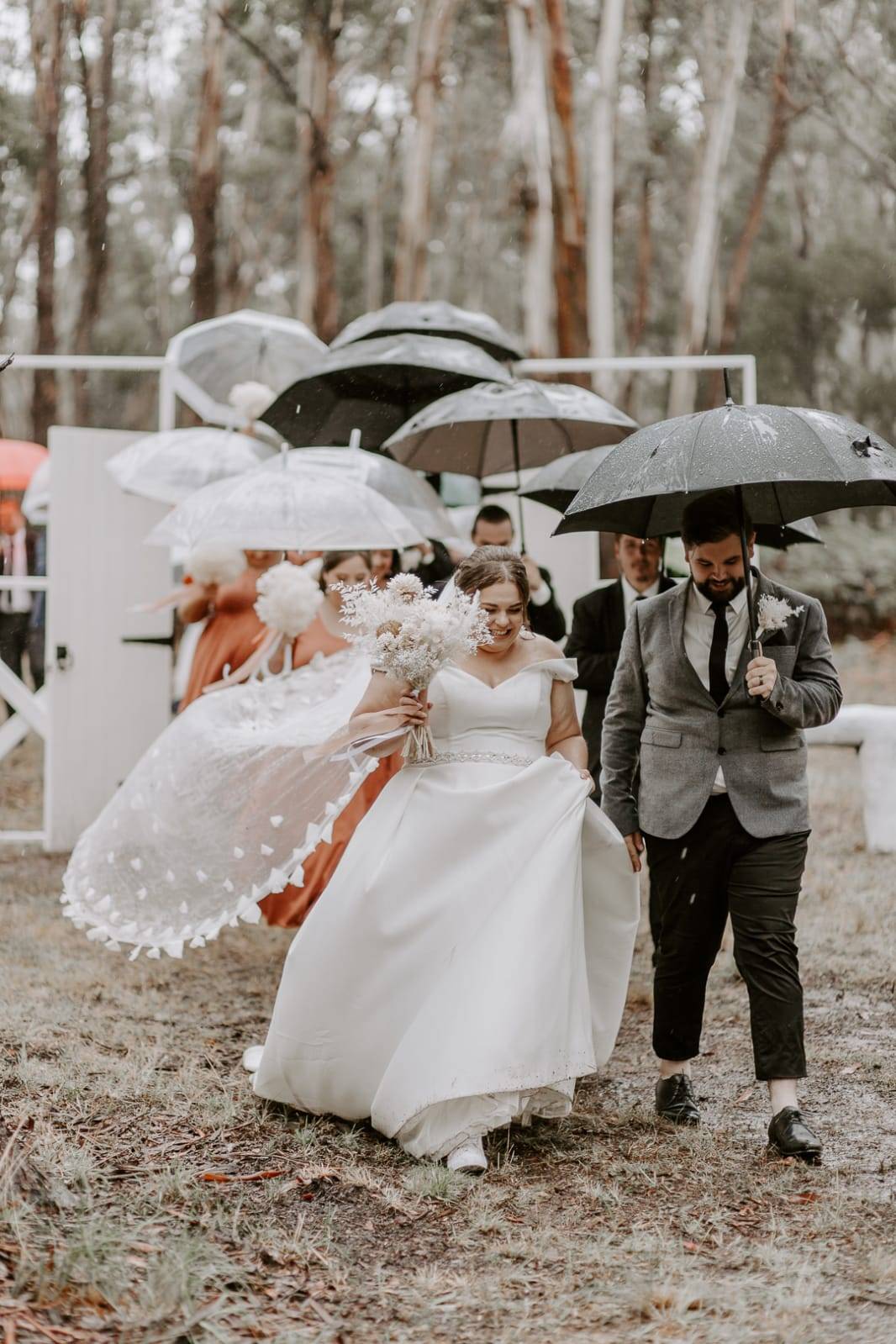 Photography by: Lara Saunders (Melbourne - based)
Instagram: @lsaundersphotography
---
The whole team here at OC wishes Cherie and Nathan the best of luck in their beautiful marriage. We are so lucky to have Cherie as part of our team!