Preparing for your High School Formal like a Pro
Once you've entered our amazing formal competition, it's time to start getting prepared for the big day! From hair styles to songs, to nail art, the most exciting part is here. We have compiled the ultimate list to get yourself ready for formal in style.
---
---
Okay, so this is arguably the most important step and one that we are particularlyqualified to help you with. Your school formal is the perfect opportunity to wear a gown that not only reflects who you are but also the amazing woman you are transforming into now that you are about to start the newest adventure in your life.
Whether you're a real life fairytale princess or prefer something a little more boho chic, we promise the right dress is out there waiting for you.
Make sure to start looking a few months in advance to get an idea of styles and prices. Try to visit a few boutiques to have some try on sessions too, as dresses can often look completely different when you try them on and you may just surprise yourself with what you fall in love with if you let your stylist pick out some options that you otherwise would have given a miss.
---
---
We know it is usually customary to take a date to the formal but can someone let those pesky pimples know they are NOT invited. To avoid those nasty breakouts, it's a really good idea to pick up some good skin habits well in advance of the big night to ensure your face is glowing and radiant on the big day. If you are a total skin rookie (no judgement) our advice is to join a few Facebook groups and forums and even sign up to beauty newsletters such as Mecca or Adore Beauty so you can soak up as much information as possible. While you are on your way to perfecting your skin journey before the big day, a great podcast to listen to is You Beauty by Mamma Mia which is filled with amazing advice from experts and supportive women alike.
In terms of grooming, one of the biggest no-no's is to leave waxing and threading until the last minute. Making sure to do this at least 2-3 days prior to your event will ensure your skin isn't red, blotchy and inflamed on formal night. If it's your first time going under the wax (or tweezer or whatever else is on offer these days… this list could go on and on) please make sure to test out how you react to the process far in advance to make sure if you do happen to come out with a nasty reaction that there is plenty of time for it to subside and be treated and not ruin the way you look and feel during your school formal.
As we are still on the subject of skin, not many young people brave their formal night without an all over body glow-up, however we really encourage you to skip those damaging UV rays and get in that spray booth. Book at least a few weeks ahead to get the perfect appointment slot so your spray tan looks it's best during your formal. We recommend either early the day before or two days ahead.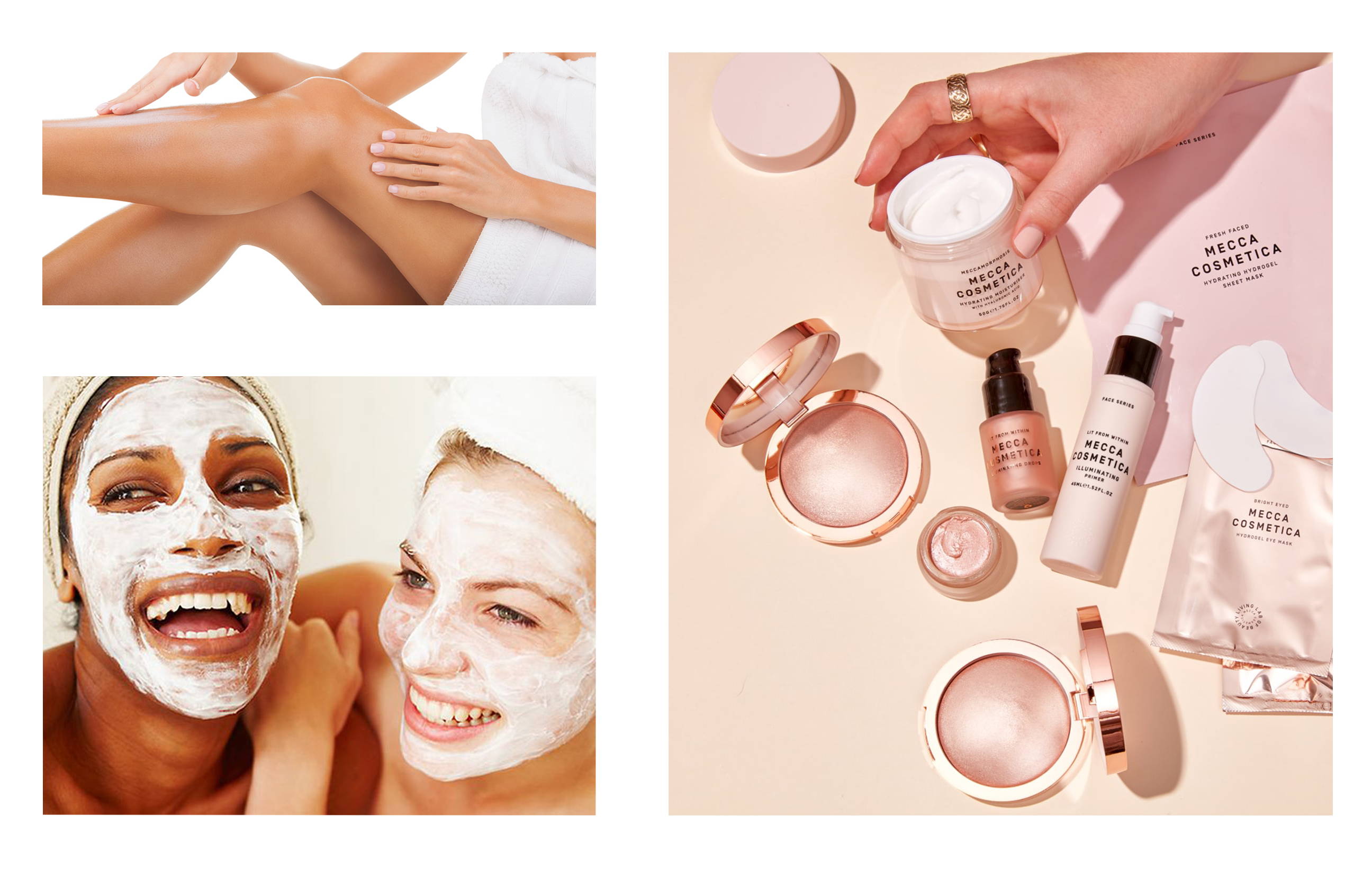 ---
---
Your outfit is not finished until you have the perfect manicure and if there was ever an excuse to go all out with your nails, then your high school formal is the perfect one. Depending on your own unique style and your choice in dress you really can go as bold or as understated with your nails as you like. If you want your dress to do all the talking, opting for a french manicure or a simple nude will definitely compliment your outfit without being overbearing.
If you plan to have your nails done at a salon make sure to book in advance, and if you want to make a day of it, why not invite one or two girlfriends so you can all sit back and enjoy the pamper sesh together!
If you're more of a DIY kind of gal, then make sure to leave enough time to carefully shape and polish those claws and check out these home manicure kits!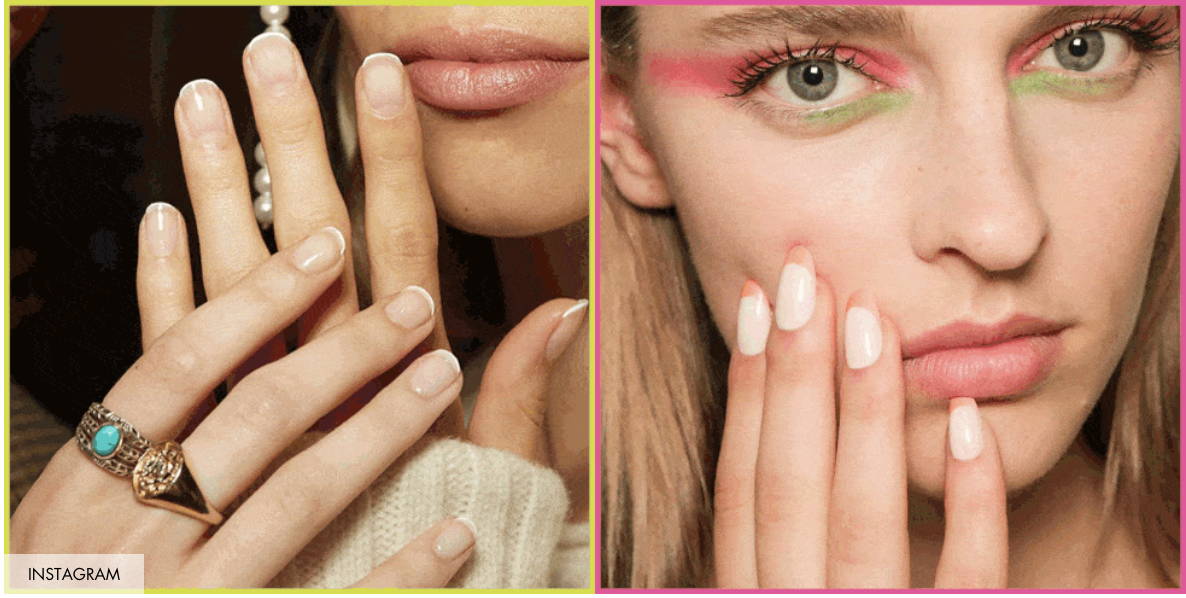 ---
---
The way you choose to wear your hair for your formal should really be based on the dress and neckline you have opted for. If your gown features a halter neck our advice would be to pin that hair up or sweep it to the side. The same goes for a backless gown or a dress with an extremely detailed neckline. An off-the-shoulder dress or simple spaghetti strap gown can look stunning with long mermaid waves.
If you want to make a statement and feel like a little change after those crazy exams are over but you don't want to be too drastic, why not opt for clip-in hair extensions. Companies such as Sitting Pretty Halo Hair or the Grace remy clip-ins offer an easy and affordable alternative to traditional hair extensions that are often known for damaging your real hair. The best part about this is you can use them again and again for all those other fancy occasions you have coming up after HSC!
HAIRSTYLES YOU CAN DO YOURSELF

Whether circumstances mean you have to get ready at home, or you have chosen to slay and create #hairgoals at home, the following hairstyles are super realistic to achieve and will actually look amazing from the comfort of your own home.
Romantic Waves:
A formal classic, the romantic wave is a guaranteed hit and flattering on everyone. It adds an element of sophistication and elegance to any gown! While it is a more popular style, everyone rocks this hairstyle differently and you will love it when you look back in ten years! Check out this tutorial here for some guidance!
To achieve this look you will need: a professional curling wand, heat protection, texture spray and hairspray.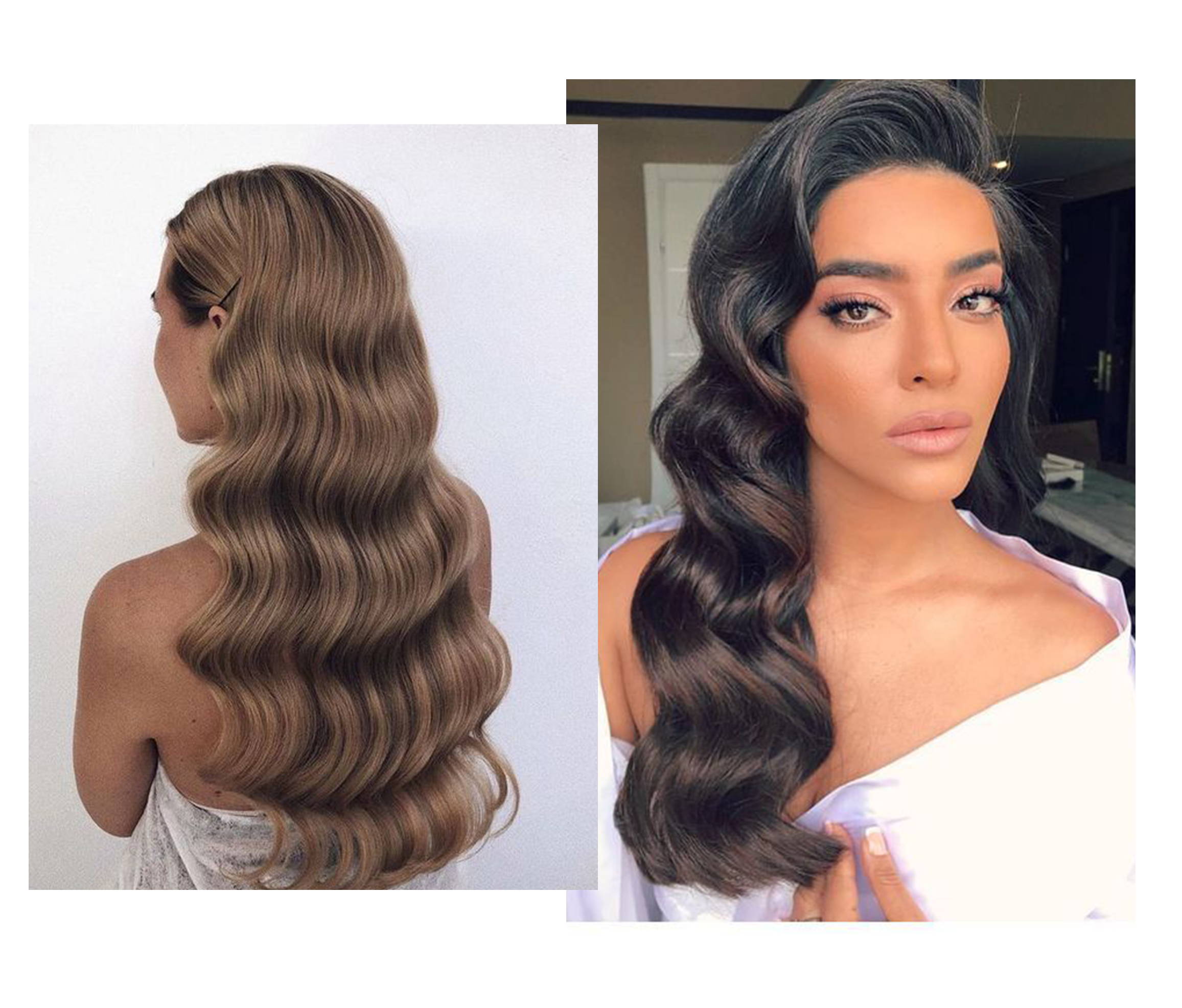 Beachy Waves:
If you're a boho babe, a structured, complicated hair look probably isn't your cup of tea! If you're in the beachy mood, a messy, loose wave is perfect for you. Check out a great tutorial here!
Products needed: Curling wand, dry shampoo, texturising spray, and hair spray.  
A Low Messy Bun:
Get the hair out of your face and off your shoulder with this gorgeous hairstyle. It's classy, stylish and low maintenance! You can watch the tutorial here!
Products needed: Curling wand, texture spray, bobby pins, and hairspray.
---
---
If you're anything like us, you've probably also experienced the frustration of asking someone to take a few photos before a night out, only to dislike EVERY. SINGLE. PICTURE. And while sometimes the factors are unavoidable—bad lighting or a friend who barely knows how to work a camera—others can be easily rectified with some simple posing tips.
Check Your Lighting:
According to Isabella Carr, a model who's worked with Victoria Secrets, Abercrombie and Charlotte Tilbury says: "always turn your face towards the light - especially if it is natural sunlight. This brightens your face and makes you glow, which kind of results in your blemishes being blurred away!"
Take advantage of the burst mode on your smartphone:
Some of the best poses aren't really poses at all, but actions caught in the perfect moment. With this in mind, try taking several pictures on burst mode whilst chatting and laughing with your friends. Not only will your photos come out more candid, a picture with movement is always more interesting and fun to look at.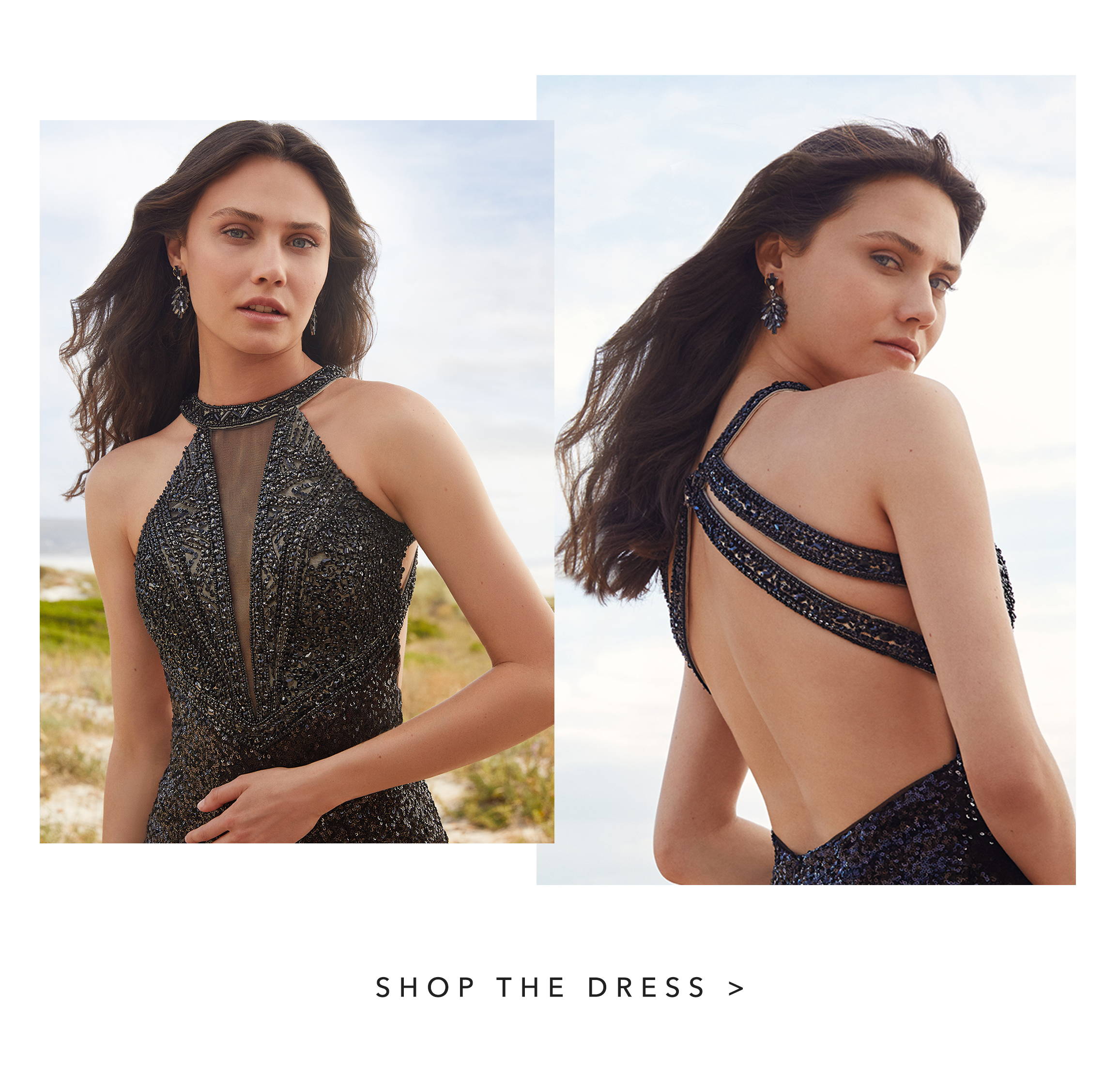 Watch out for the flash:
This ones a little tricky - especially as a lot of the photos you'll get will be at night where flash is required, but a good thing to remember is that greasy products make for shiny foreheads. If you know you have oily or combination skin and are prone to shine (and no, not the good kind) then scroll back up to our skin section and make sure you are using products that will help reduce such as the Urban Decay De-Slick Complexion Primer. The last thing you want is the camera's flash bouncing off your shiny forehead instead of lighting up your gorgeous face.
Own your good side:
Fun fact - researchers say the left side of your face shows more emotion and looks more flattering in pics, so it's basically the easiest way ever to look even more gorgeous in your school formal pics. Getting the perfect shot is all about confidence and if you feel better about yourself facing a certain way then girl - go for it!
Try your tiptoes:
If you want to adjust your pose and give the illusion of long supermodel-esque legs try standing on your tiptoes or stick a leg out when taking your full-body picture.
Say "prune" in pictures:
Yep - you read that right: according to Mary-Kate and Ashley Olsen, prune is the magic word for nailing the shot. The supermodel twins reportedly say this word to nail that perfect close-lipped sneaky smile. It sounds ridiculous, butit also works. This trend has also recently taken over Tik Tok, check it out here for a few laughs.
Keeping all these tips in mind, it is important to remember, instagram IS NOT reality. Even models and influencers with hundreds and thousands of followers go through 36048 bloopers until they produce something even remotely worthy of the gram. Check out @therealjadetunchy and Rianne Meijer who have decided to delete the filter and keep it real, reminding us mere mortals that even supermodels can take a 'bad' photo.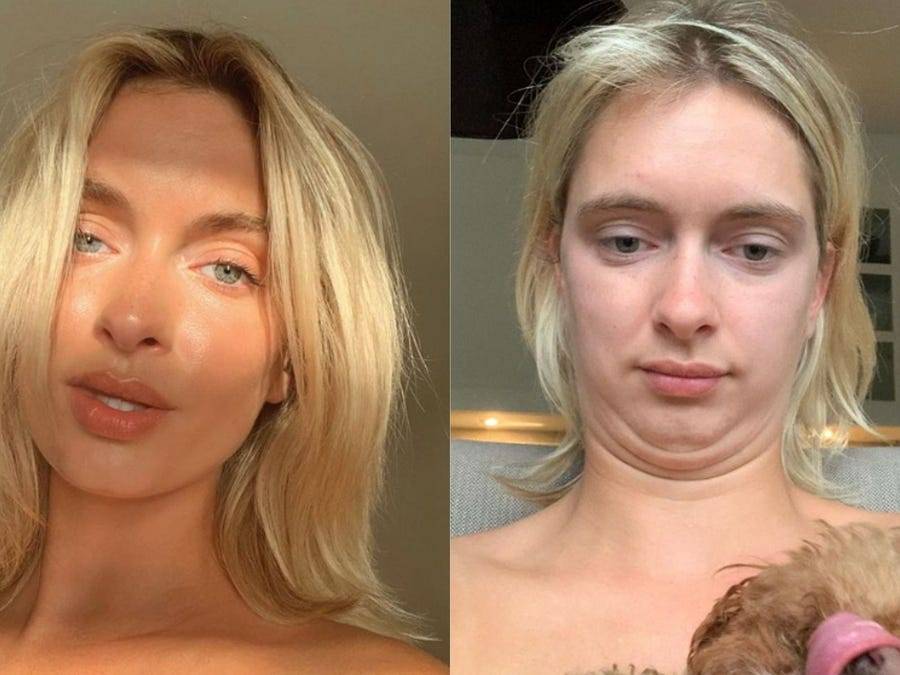 ---
---
The soundtrack to getting ready for your high school formal is almost as important as the school formal itself! The songs that are playing whilst you are doing your hair and getting that perfect photo for your grid will set the scene for the rest of the night.
Curating the perfect playlist can be time consuming and after suffering through the year that has been 2020 we thought we'd do one for you. Some of the highlights in our School Formal Ready Playlist include Wheatus, Destiny's Child, Lizzo, ABBA, Beyonce, Shakira and so much more!
So, grab the aux cord (or the wifi password for the bluetooth) and get ready to set the vibes for the entire night with these funky tunes.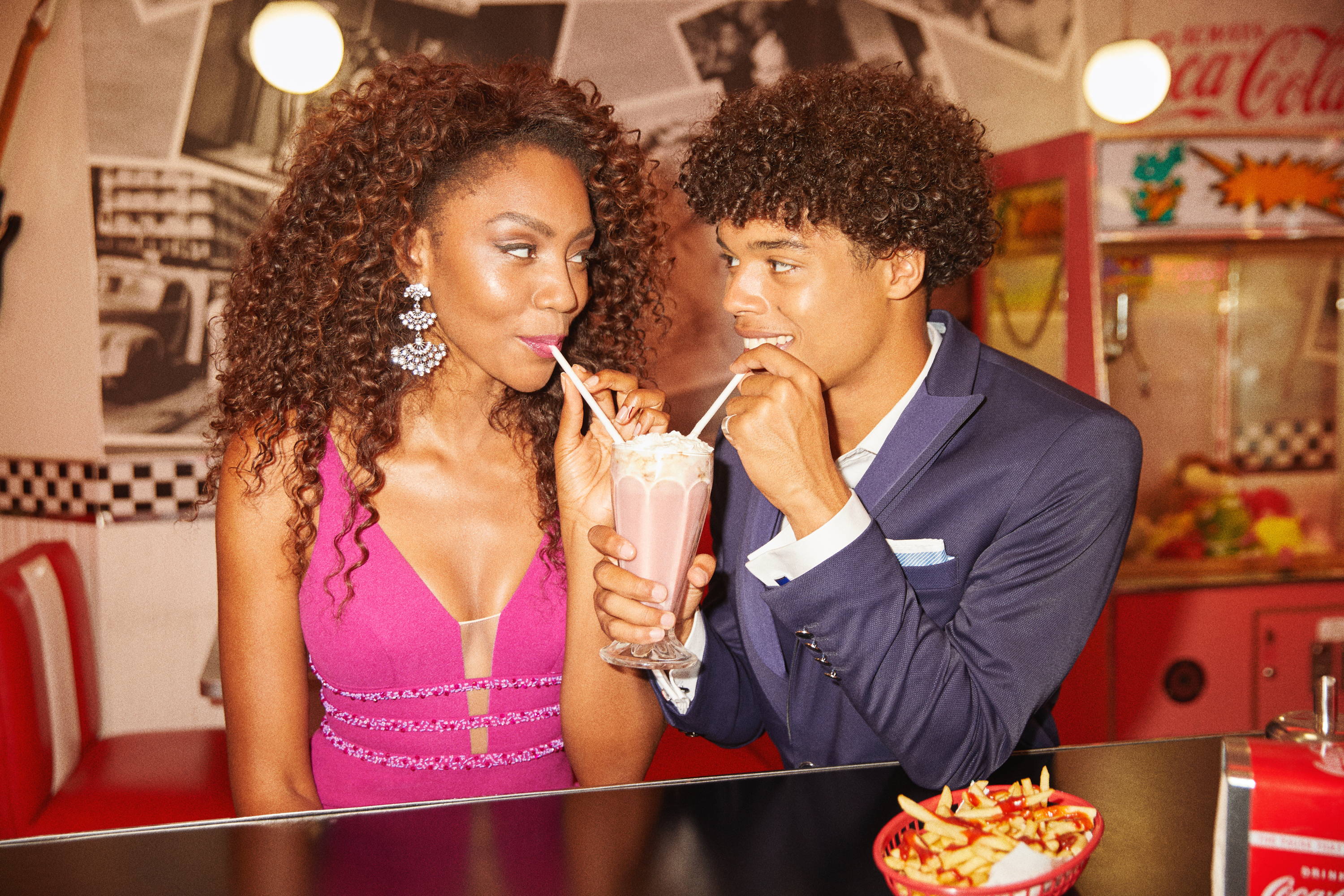 ---
---
Your photos are taken. Your make-up is done and your hair is looking fierce. It is time to SLAY school formal night and soak up celebrating your last year of high school! Make sure to grab some lip balm/gloss and a compact powder for any touch-ups needed during the night. If you are worried about your gorgeous new shoes ripping your feet to shreds, apply deodorant to the sides of your feet. It will help prevent blisters from dancing in your heels all night. (You're welcome!)