Our Favourite Satin Bridesmaids Looks
With three different types of satin, our collection of modern, silky, satin gowns are perfect for our modern bridesmaid party. Whether you opt for a cowl neck, a sexy v-neck, or an off the shoulder satin gown, you will love these styles. With over 20 colours and sizes US 0-30, these gowns are inclusive and the perfect addition to your gorgeous wedding.
With showrooms in Melboure and Sydney, we invite you to bring your favourite ladies to try our styles in person.
---
---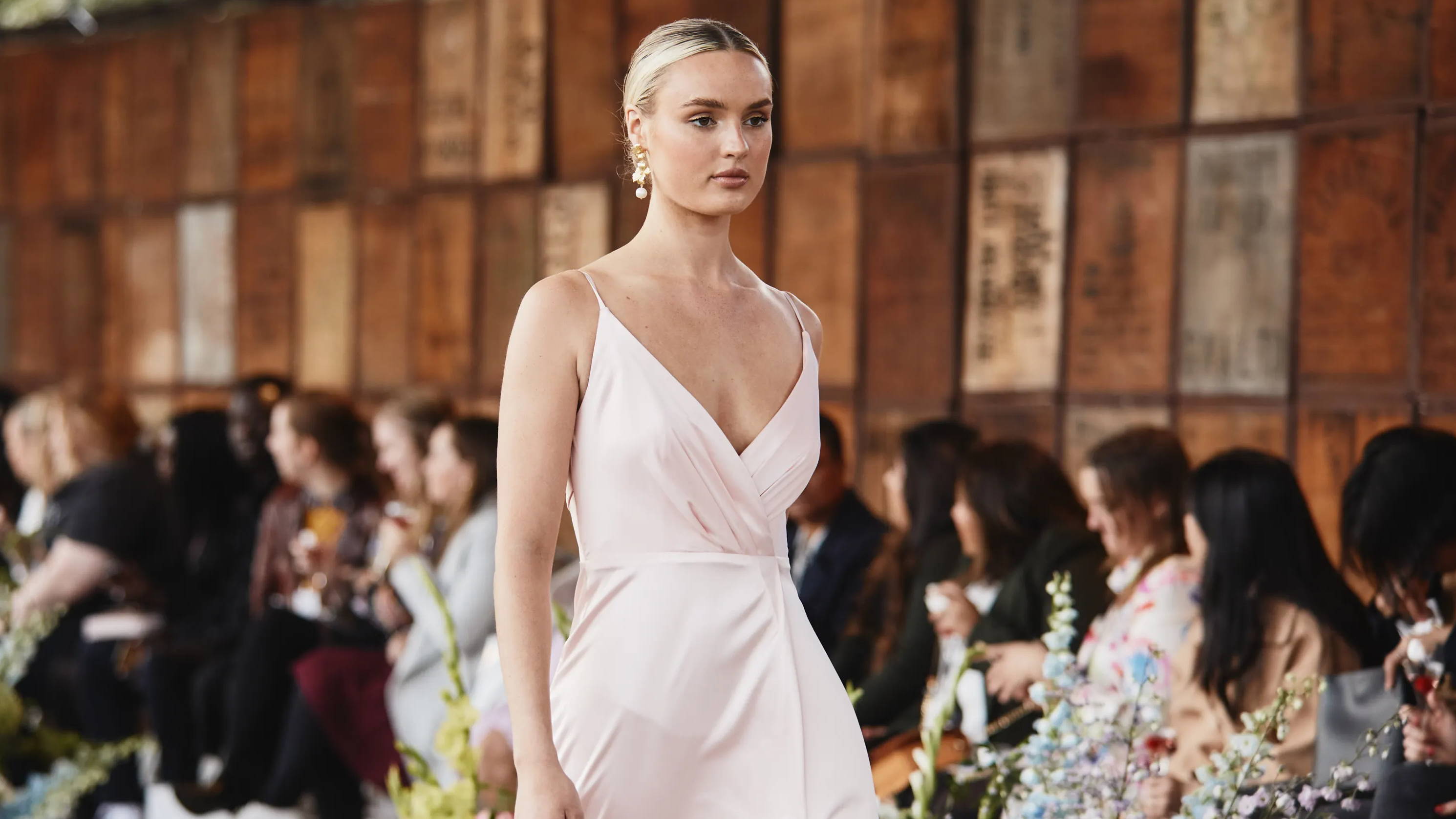 Our newest satin fabric, Charmeuse is a lightweight fabric with a satin weave and matte backing. It's known for it's drape and lustrous shine, perfect for our beautiful slinky bridesmaid gowns. Delivering Australia-wide, these modern, satin silk gowns are perfect for our stylish brides. With best sellers Moss and Ottie, our newest fabric is already a best seller.
---
---
Crepe Back Satin is a smooth, crepe fabric with a shiny satin back. Our silky, shiny, slinky bridesmaid gowns are perfect for more formal, modern weddings. Perfect for people of all sizes, these gowns are available from a US 0 - US 30. Regardless of the season and budget, these gowns deliver straight to your home, anywhere in Australia. With best sellers Adelphie and Odessa, these gowns are perfect for mix and match!
---
---
Perfect for formal occassions, lamour satin has structure that creates a gorgeous silhouette. Recommended for ties and pocket squares, lamour satin is the perfect material for extra fabric orders.
Lamour Satin is a beautiful 100% Polyester satin fabric. It is a medium weight satin with a matte finish. These gowns are perfect for a romantic, sophisticated, classic wedding look. While Lamour is certainly considered satin, it has a matte finish without satin's characteristic shine. If you're torn between the matte of Polyester and the shine of Satin, you'll definitely want to opt for Lamour's polished appearance.
---