Colour Crush: The Rust Wedding
Are you looking to break out of the box and bring some vibrancy to your big day? Perfect for the summer wedding, our range of warm rust and burnt orange tones are the pop of colour that will make your wedding stand out. From bridesmaid dress, to table decorations, keep reading to see your sunny day come to life. Get your Pinterest boards at the ready for the magical sunset inspiration to come!
---
Channel Desert Chic in Your Bridal Gown

---
Unless you're planning on wearing a coloured, non-traditional gown, you probably can't channel a rust colour palette as obviously in your gown... Not to worry! OC has a range of gowns that exude desert princess vibes and would be the perfect fit for your sunny day. Channel fire goddess in these bridal gowns below!
Come meet our beautiful stylists in our Sydney or Melbourne showroom and enjoy the OC experience! Our trained staff will be able to hear your vision for your big day and select gowns that will suit your wedding and your personality. We are also offering online appointments for our wonderful interstate brides or anyone who can't make it to a showroom.
---
---
Emphasise your sunset vibes with a burnt orange floral arrangement. Lean into rust tones with native leaves and freshly coloured roses. Darker tones can be incorporated into dramatic bouquets with wine petals and eye-catching waratah flowers. Dreamy, cloud-like pampas grass should be introduced throughout your arrangements to establish an eclectic, fall vibe! Your bouquets are likely to be included in so many photos - so don't miss the opportunity to create a classy, sunset theme!
Consult with your florist beforehand and let them be artistic with your arrangements. Pick your favourite blooms and watch the magic happen. If you have a favourite flower, let them find a way to bring that into your special day. Your florist is your wedding day best friend and they have so much knowledge to bring. Go for in season flowers to have a healthy and glowing bouquet on the wedding day.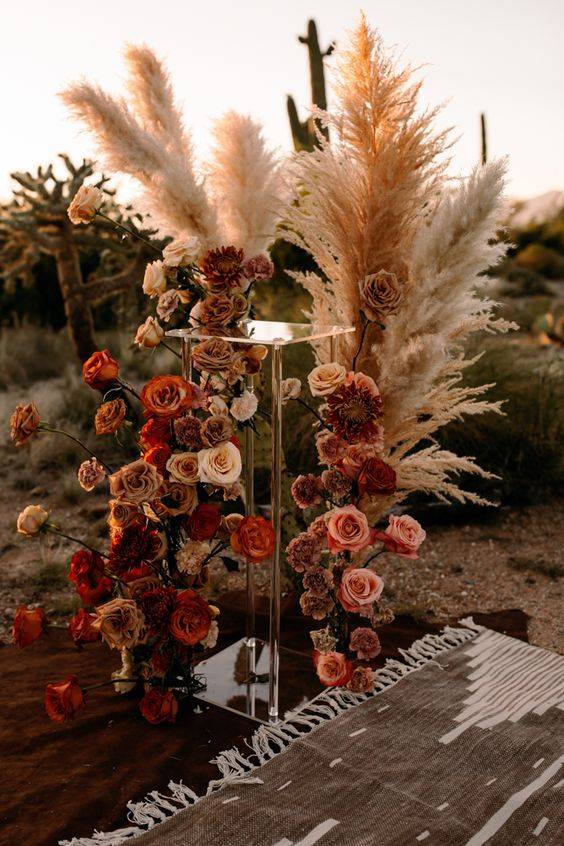 ---
---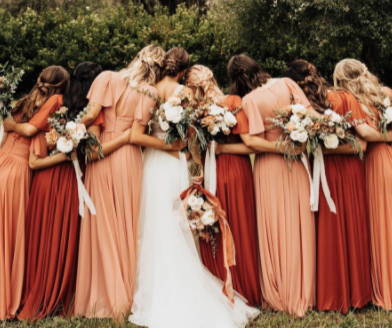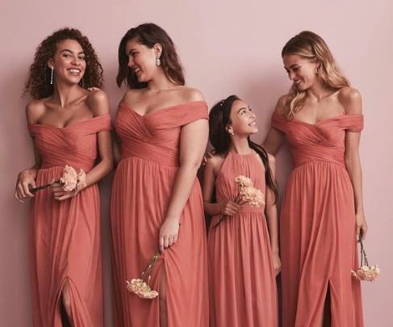 The OC range of bridesmaid colour options can accommodate any theme or vision, and the rust trend is no exception! Whether you pick one colour for your entire bridal party, or mix and match with a shade range, – your bridesmaids are guaranteed to feel confident and happy on the special day.
Choose the same gown in different colours for a refreshing take on the classic bridal party! Mix and match your favourite colours to create the shades of a beautiful sunset.
Surplice Tank Long Chiffon Bridesmaid Dress in Desert Coral, Apple, Coral Reef and Sienna.  

OC is sending FREE bridesmaid kits now so all our interstate and social distancing champion brides can organise bridesmaid gowns from home! Equipped with your choice of swatches, a bridesmaid bible and a trusty measuring tape - you'll never feel more prepared to go online shopping.
---
Invites and Reception Decor

---
Table decor: Layer rust toned florals with boho details to create the most intricate table décor that would impress any guest! Incorporate rose gold accents and warm candlelight with a touch of retro chic and glam.
Invitations: Channel your wedding day theme through your invites! Think of it as a little teaser for the big day to come. It may help your guests know what colours to avoid - no one wants to arrive looking like an accidental bridesmaid... Peach, gold and burnt orange tones are a subtle way to communicate your colour theme.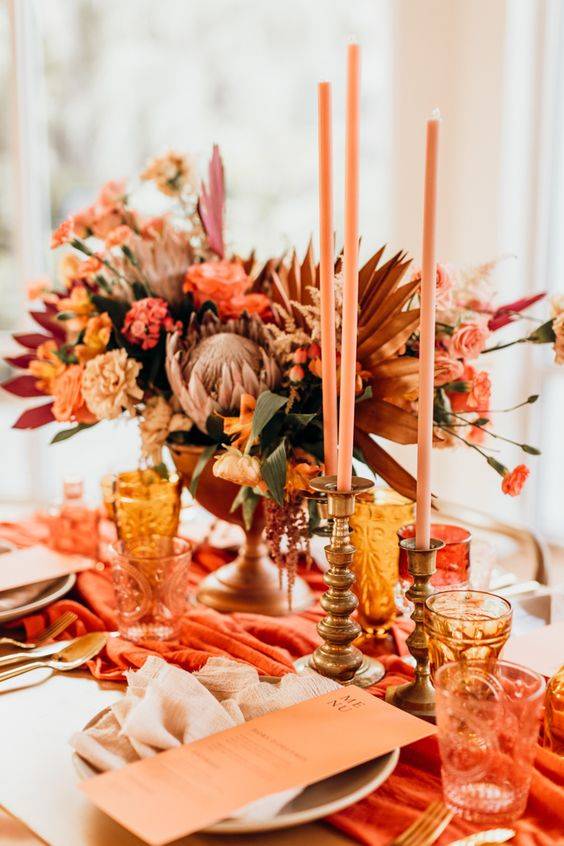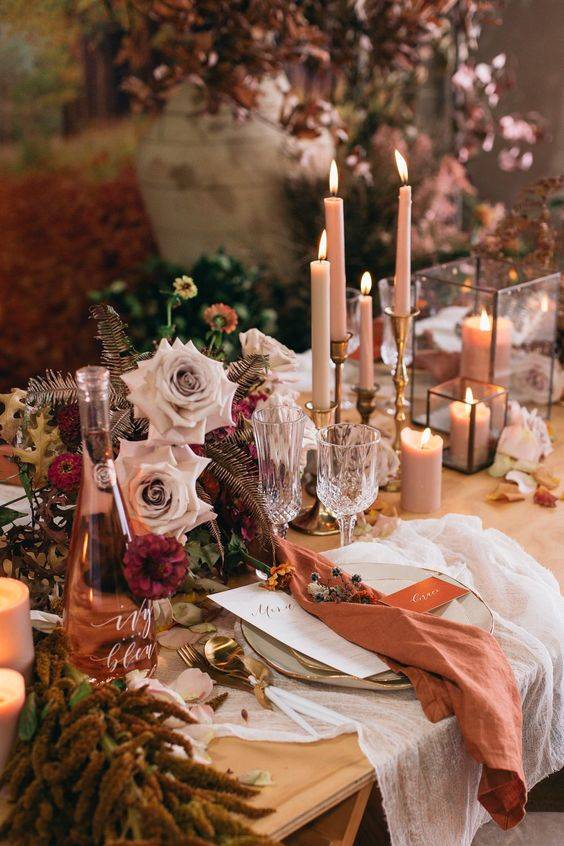 ---
---
Cacti, succulents, pampas grass – these plants are your new bridal best friend! Desert weddings are the new ballrooms and eclectic taste is on trend! Rugs on sand, sunset locations and flower wedding arches will create a photographer's dream. Get those gorgeous photos and step away from the expected.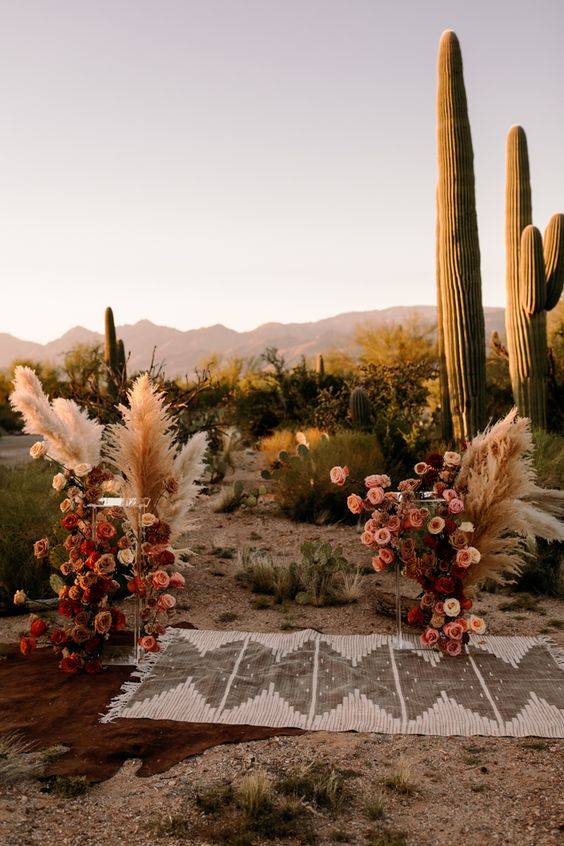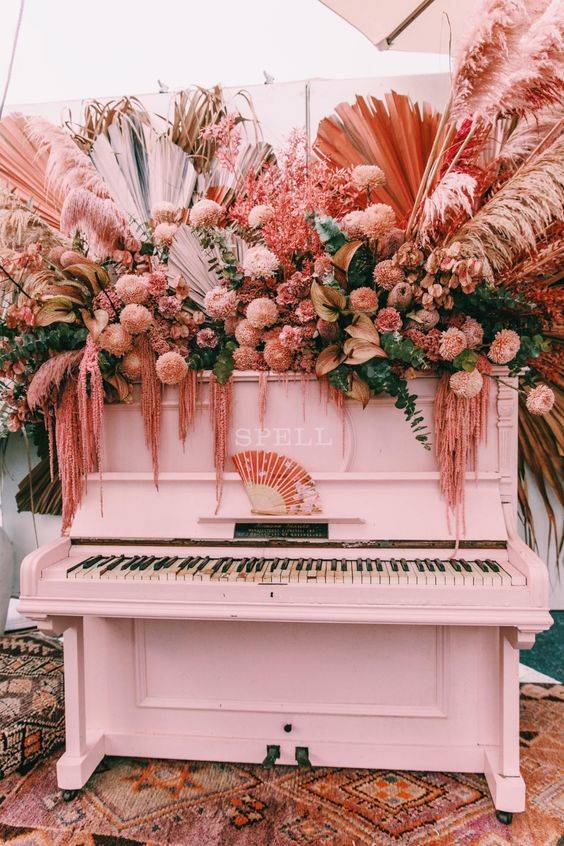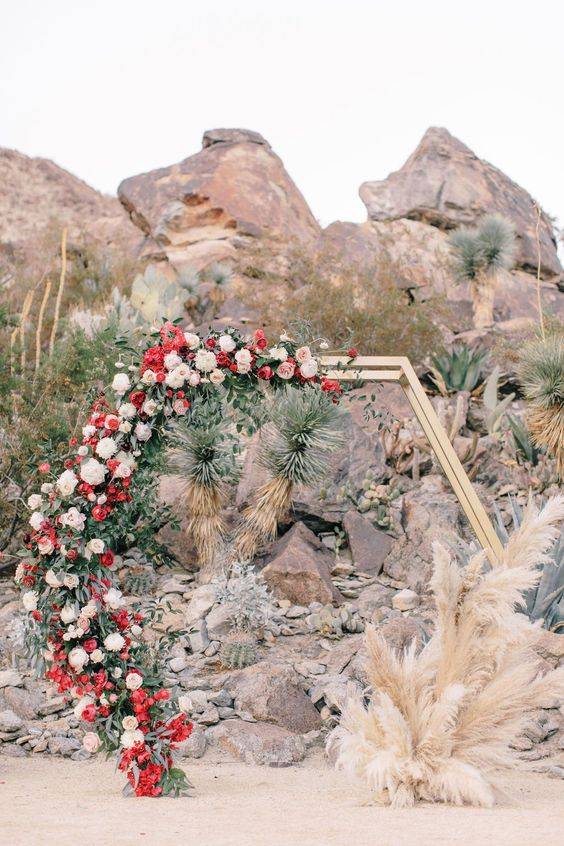 Be bold, be brave, and be creative! Your location will be the backdrop to all the wedding day photographs so remember to find the perfect spot. Find a venue that speaks to you and your fiancé. See our OC Pinterest page for more inspiration here!
---