One of the hottest trends on 2022 is the emergence of all things dusty sage bridesmaid dresses! Our Dusty Sage and Gem bridesmaid dress colours are quickly becoming an OC favourite and are perfect for the boho, nature child bride. She's fun, she's free, she's authentic. Our shades of emerald dresses work perfectly in the upcoming months as the leaves get greener, and our weddings move into gorgeous natural light. We will take you through our dream Dusty Sage & Gem wedding, complete with gowns, bridesmaids, flowers, invites and more! All available in store at our Sydney and Melbourne boutique and online.
Photographer: Captured Frames
---
---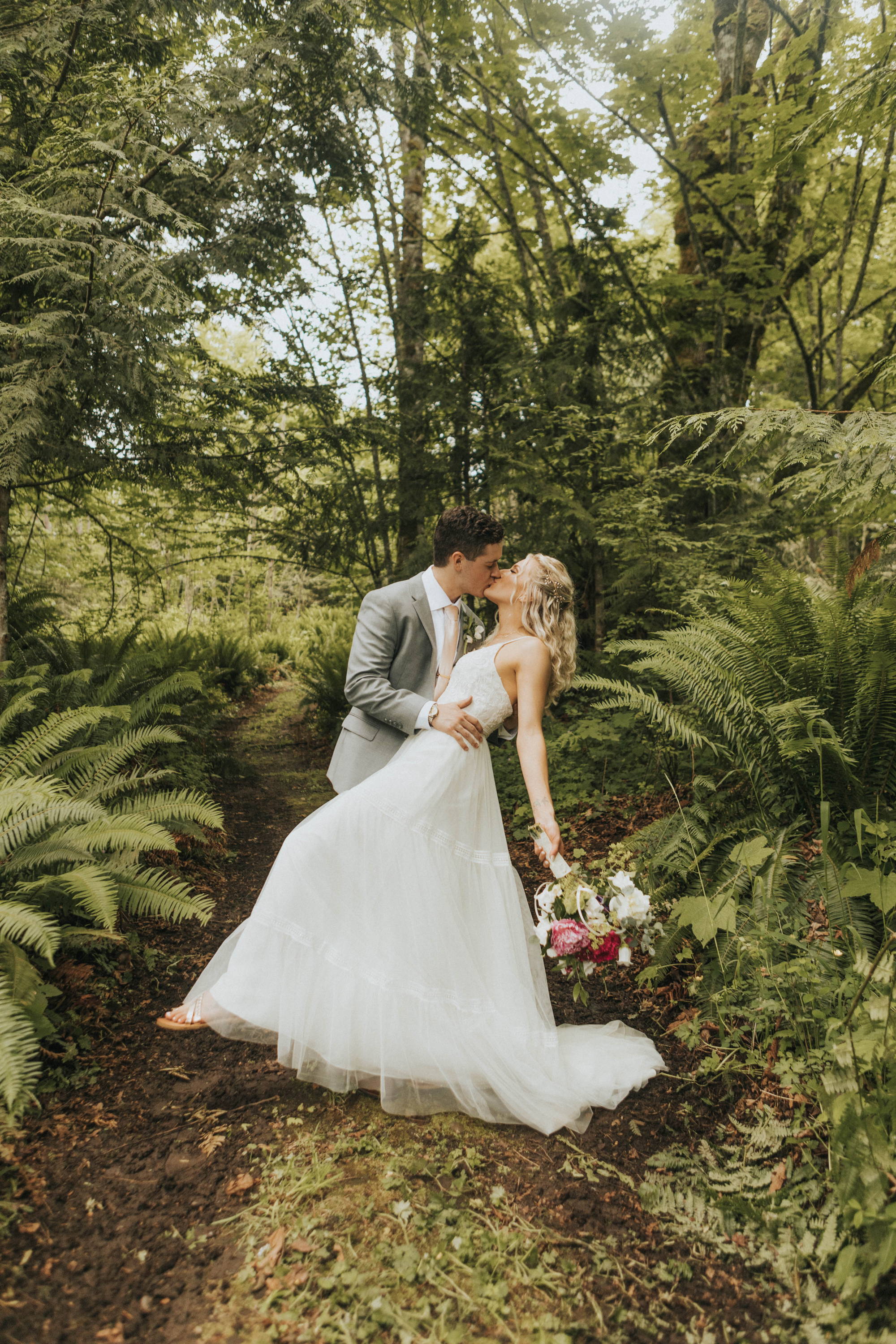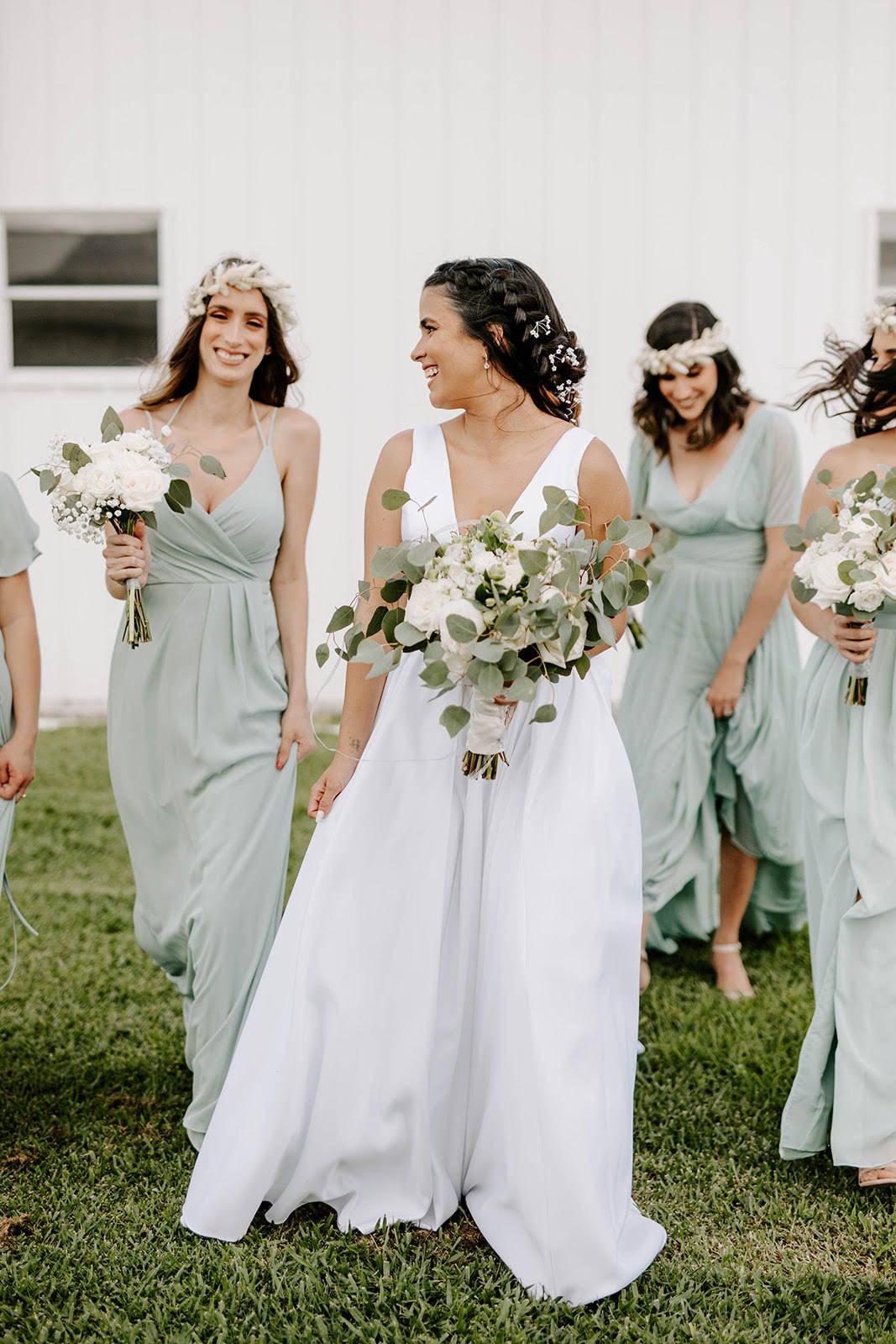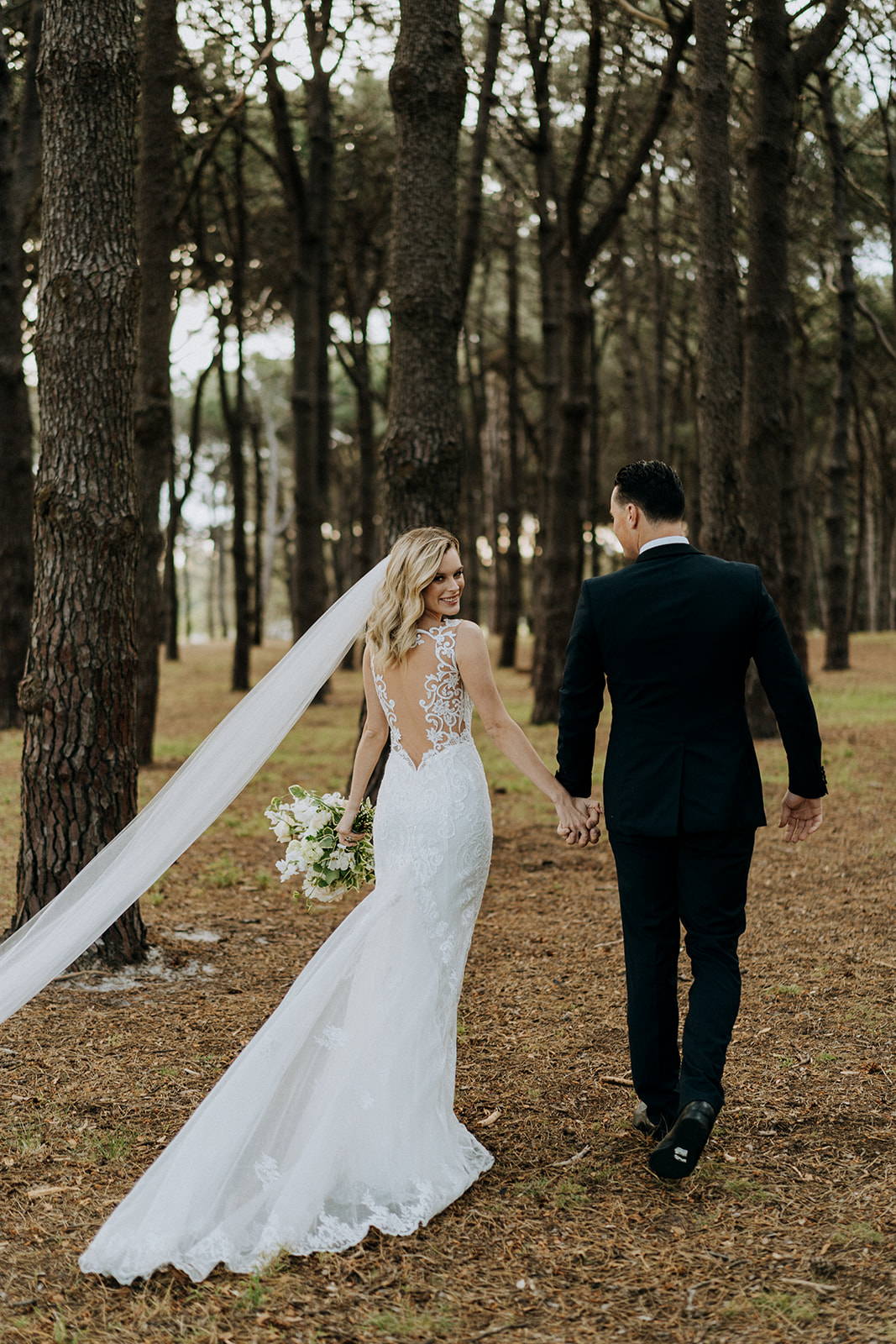 As green brings a rustic, bohemian vibe, it's important to reflect that in your gown. While there is never rule around what style gown matches each colour, we particularly love these for our green gals. The elements of nature and botanical lace incorporate a subtle earthy element to your big day and can match perfectly with your floral arrangements. When we think of Dusty Sage, we think of ethereal silhouettes and fairy-like flowy gowns. Browse our favourite wedding gown picks for your green wedding:
---
---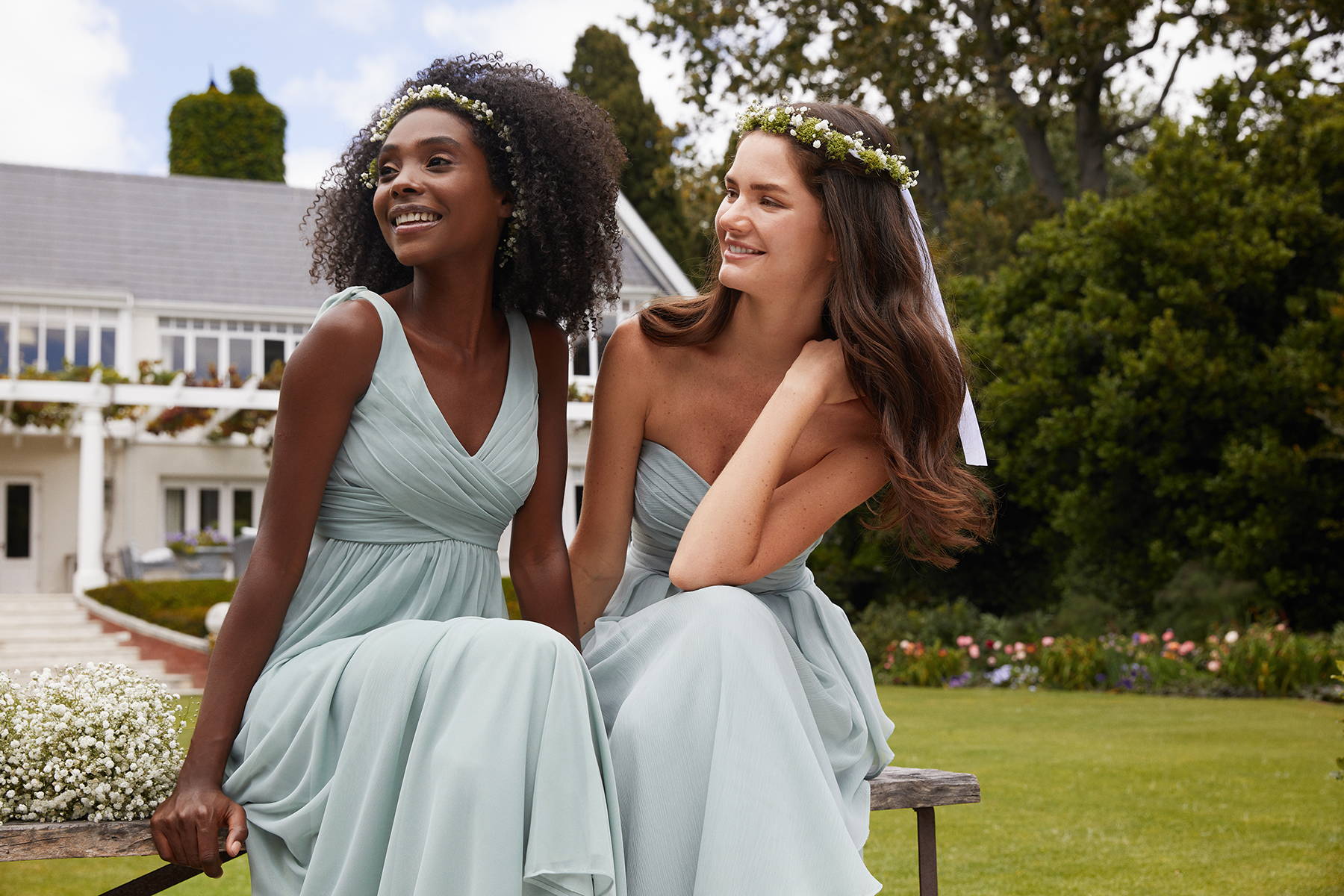 Bridesmaid gowns are easily the best ways to incorporate your colour theme into your wedding. Whether you're planning on all your bridesmaids wearing the same dress and colour, or planning to mismatch in style or colour, dusty sage and gem fabrics are the perfect way to achieve your green theme. Green suits the move from daytime to night during your wedding and will look just as gorgeous partying it up on the dance floor as it did during your sunny ceremony. These are some of our favourite OC bridal party looks: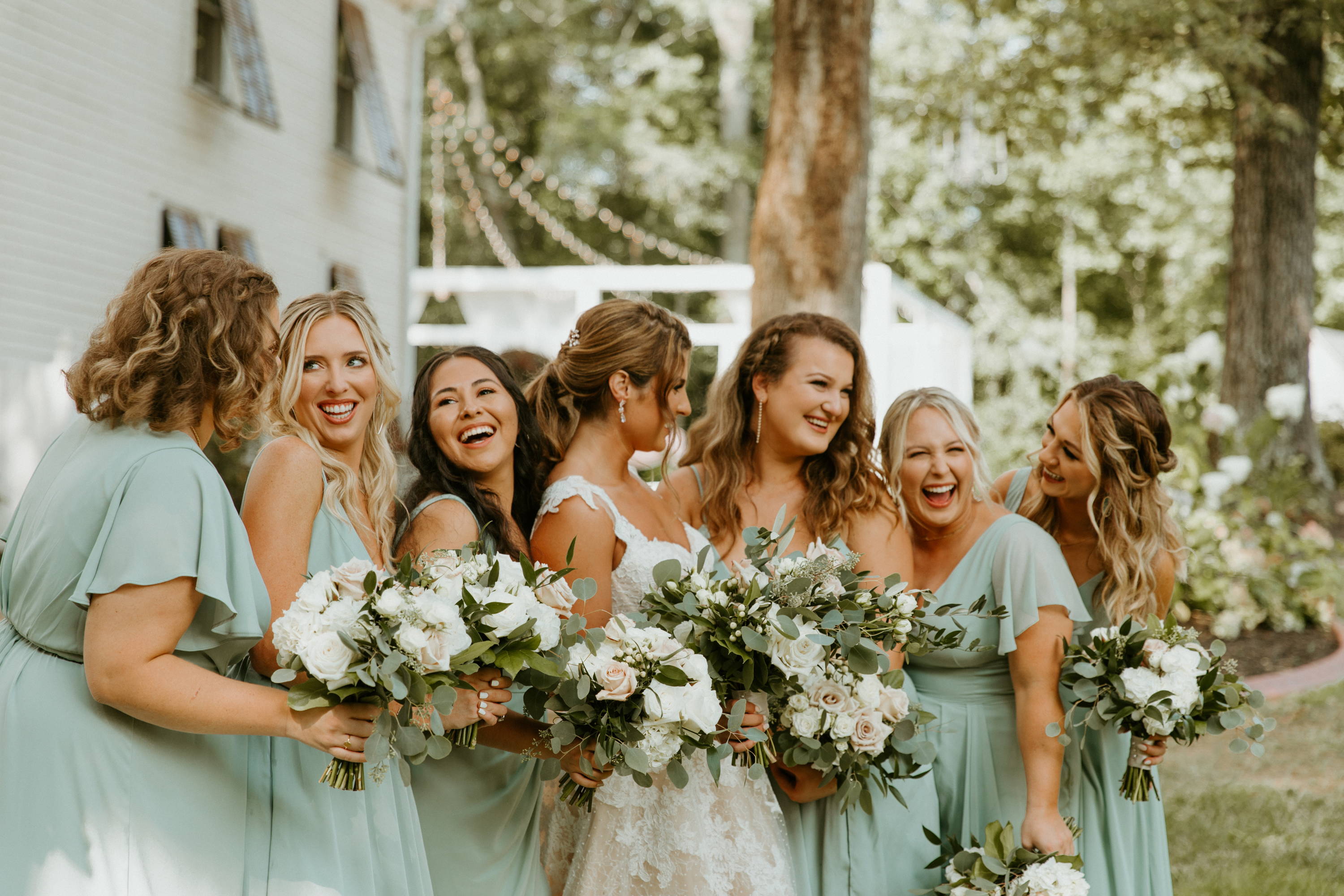 Photgraphy: LT Photo and Film
---
---
The invitation is the first way to set the tone for your wedding, and importantly, hint to the guests what your colour theme is. The shades of green in your invites will probably be a big help to all your loved ones when they're trying to pick their outfits - no one wants to show up looking like a bridesmaid.
Eco friendly invitations are a big trend in 2020 and natural, recycled paper can add a beautiful boho touch to your invites. Uneven, jagged edges are the new crisp lines and wax seals are back, baby! We are loving intricate calligraphy, personalised messages, and coloured envelopes this season.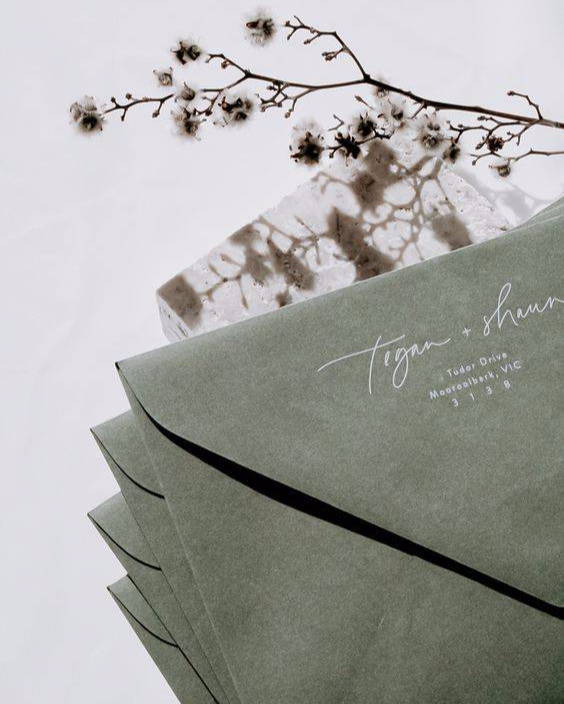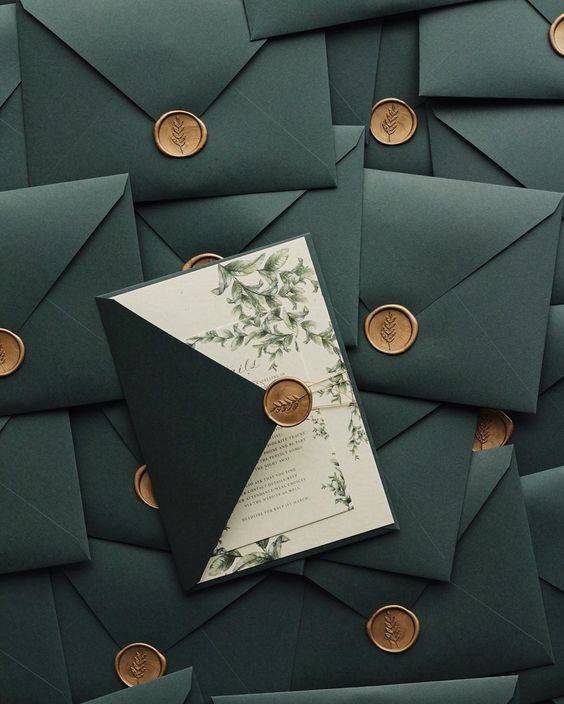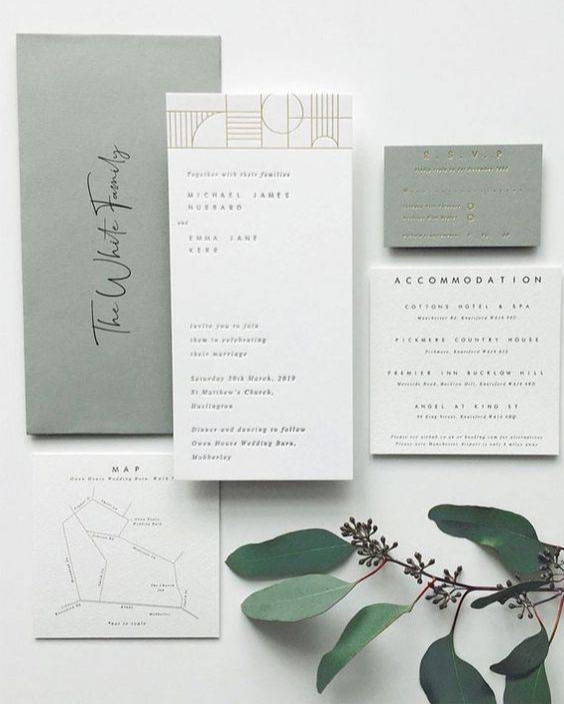 ---
---
Flowers are a fan favourite at the wedding, and one of the only elements you can keep forever (we're talking about dried and preserved bouquets!). Whether you love a structured bouquet or a streaming, wildfire concoction, you can definitely work your sage and emerald colour theme into your floral arrangements. Now, I want everyone to repeat after me: Eucalyptus is your friend! It's a staple in bouquets now, especially in our beloved Australia. Succulents and natives are also one of the best ways to work your greenery into your decorations. Think less bright green roses, more foliage, cacti, and sage toned orchids!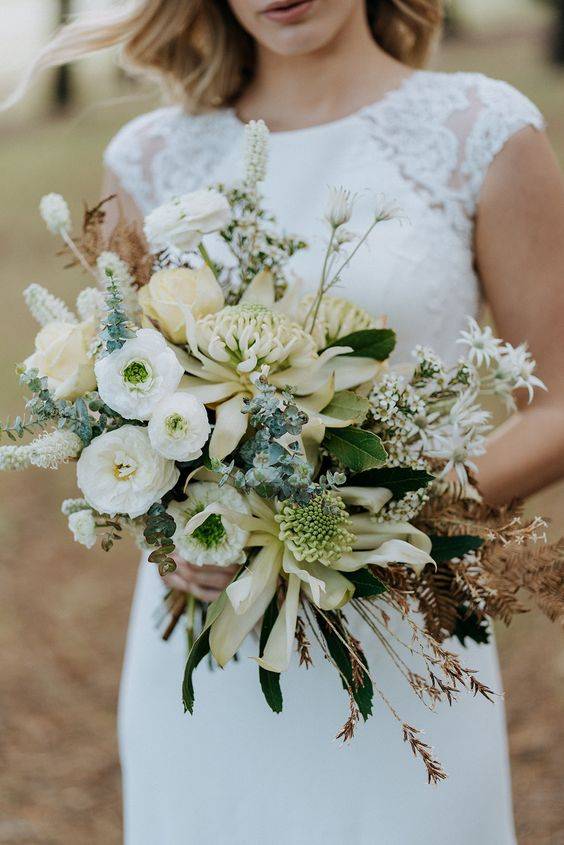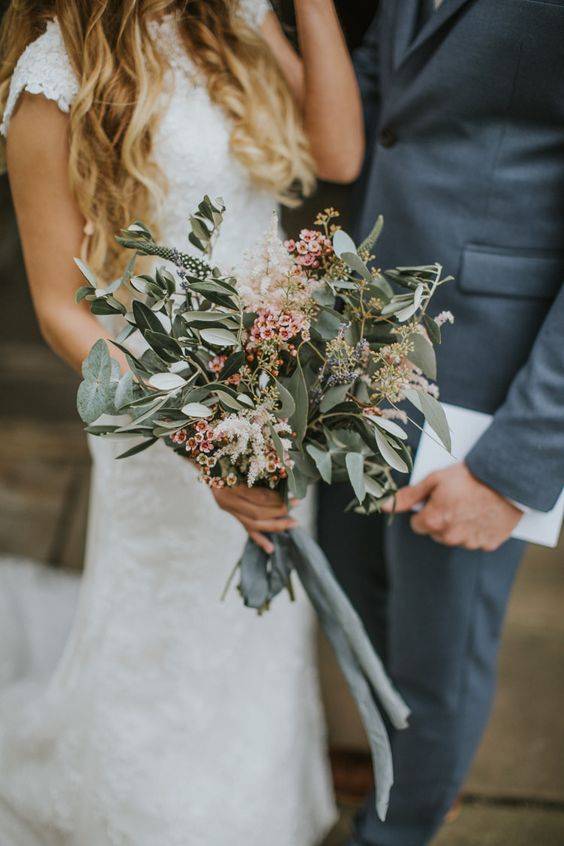 ---
---
When picking your wedding venue, imagine some key elements: inside or outside? nature or contemporary? daytime or nighttime? For this particular theme, we love mirroring your earthy colours with a nature rich venue. We're thinking sweeping trees, the sound of rustling leaves and the refreshing wind. Find a gorgeous ceremony with a stunning view to impress every guest, even the picky ones! For our rustic loving babes, a white barn would be the perfect rustic touch to add to your big day. Accessorise with pampas grass, eucalyptus and succulents to bring that nature element to you. As long as you have your flora and fauna, we're sure it will look stunning!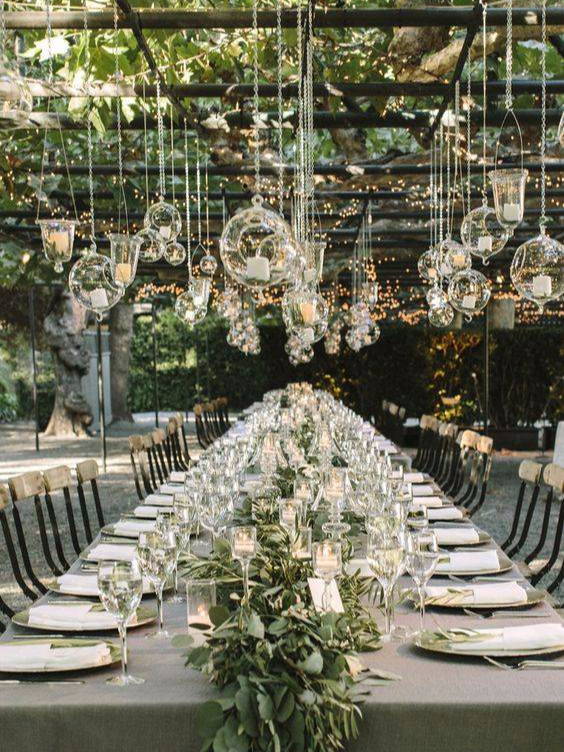 ---
---
Order Your Free Bridesmaid Kit
Our bridesmaid gowns are available in a range of over 50 colours, so order your fabric swatches today to find your dream colour. You can order a free bridesmaid kit to your home here, which includes your choice of fabric swatches, an OC bridesmaid bible and a measuring tape.
Book an Appointment
Book an appointment today to meet with a stylist at one of our Sydney or Melbourne locations and begin your bridesmaid journey at OC. For our lovely interstate brides, click here to book a virtual appointment. In our virtual appointments, you will meet with an experienced OC stylist and they will advise you on your favourite gowns, sizing and any other questions you may have. To learn more about how our virtual appointments work, read our article here.