An OC Debutante: Charlotte
Here at OC, we see bridal and bridesmaids aplenty but it isn't often we get to see a debutante. Charlotte visited us last year with her heart set on a particular bridal gown and a vision for elegance. When the gown she imagined all this time wasn't working, we tried and tried until she finally found 'the one'. The Parisian inspired beauty dazzled the crowds at her debutante, debuting in the gorgeous Josephine gown by Oleg Cassini. Keep reading to hear all the gorgeous details from her big debut at the Shepparton Art Museum.
---
---
"I started looking for my dress middle of 2020, the OC Instagram page popped up in my Instagram feed with the Zadie dress and I instantly fell in love with it. So, we booked an appointment to try on the Zadie, but once I tried it on it actually didn't look how I had envisioned it. I was pretty disappointed that my dream dress wasn't right for me. Willow suggested trying on some other dresses for fun! I tried on a few, then I tried on the Josephine and I fell in love all over again!"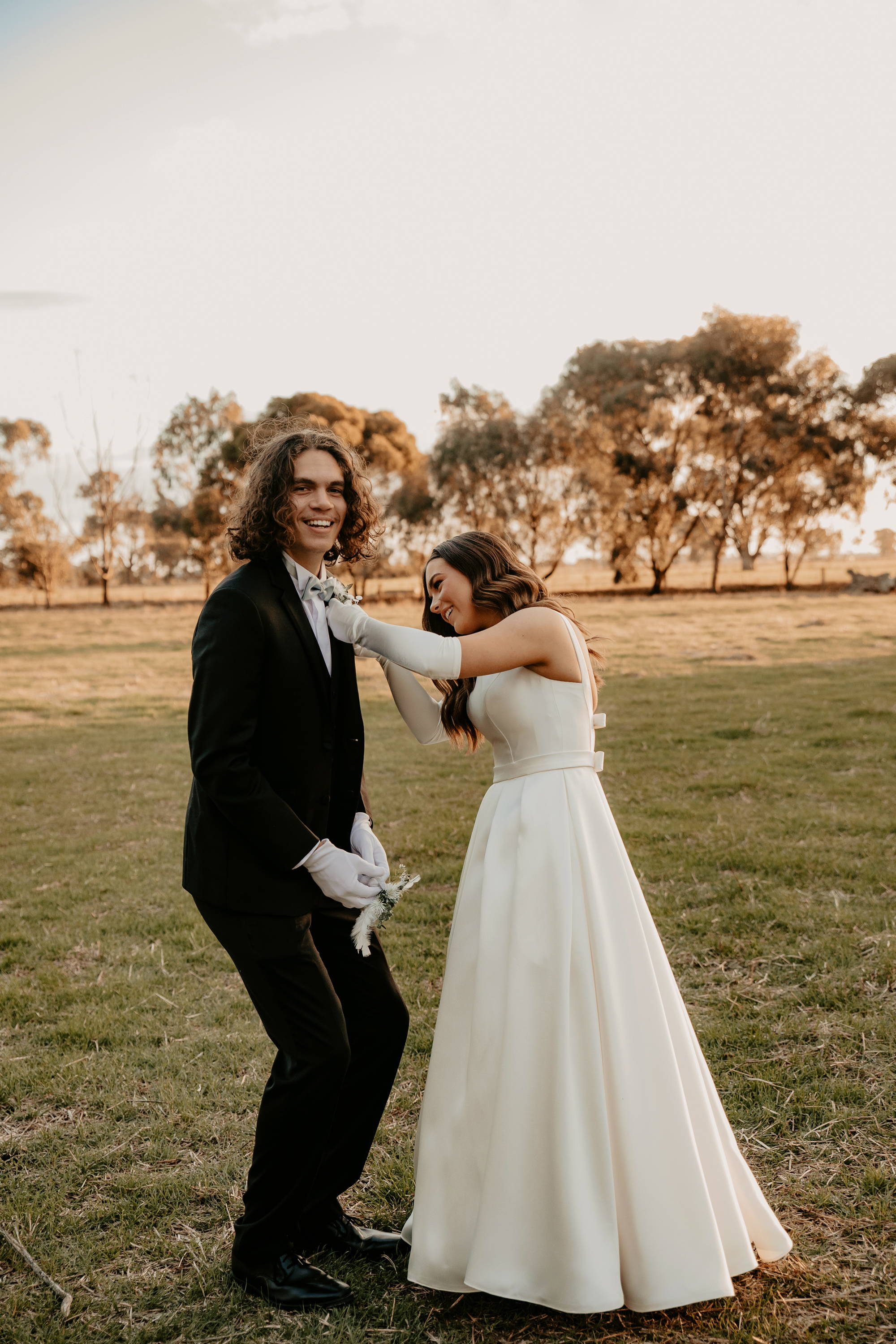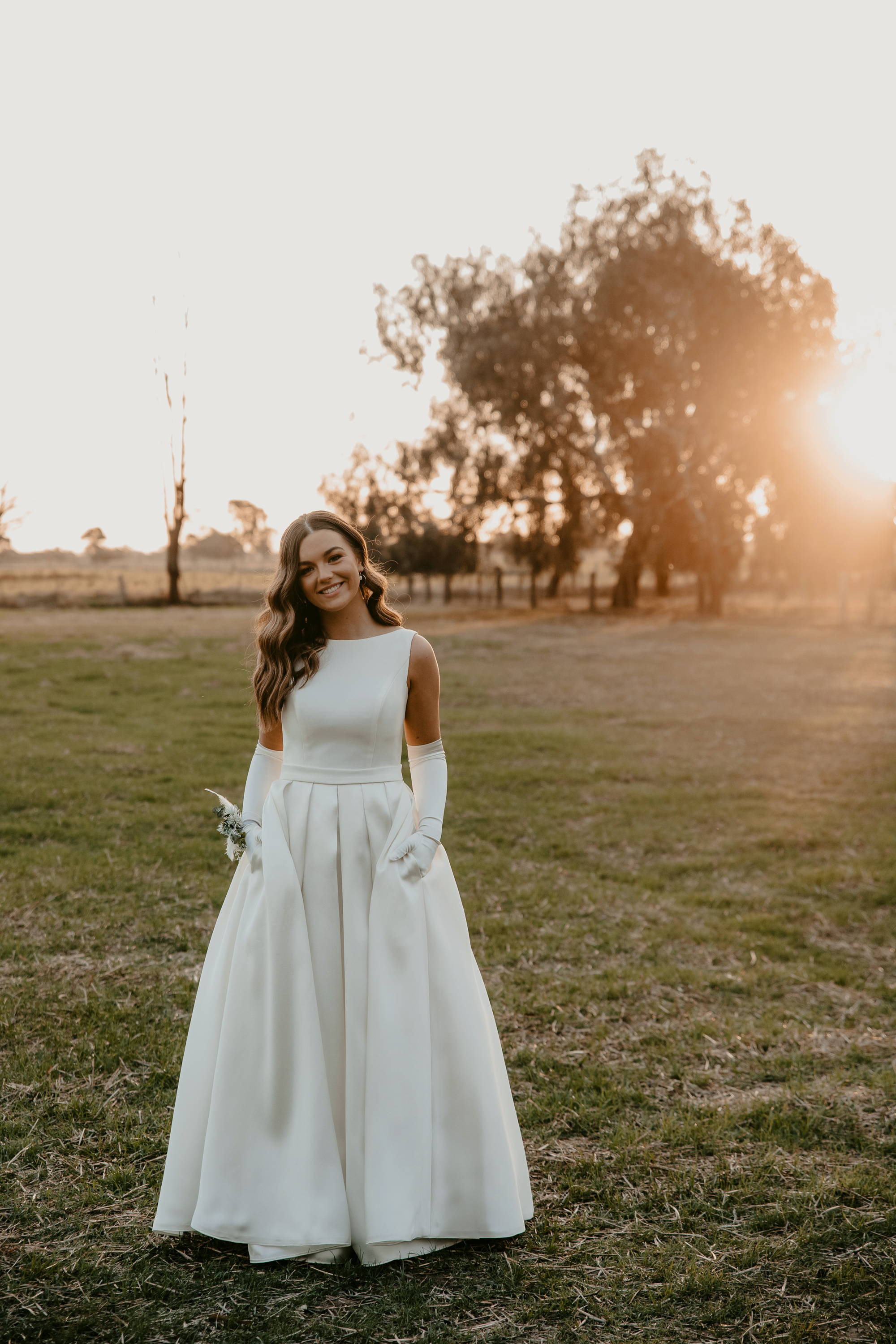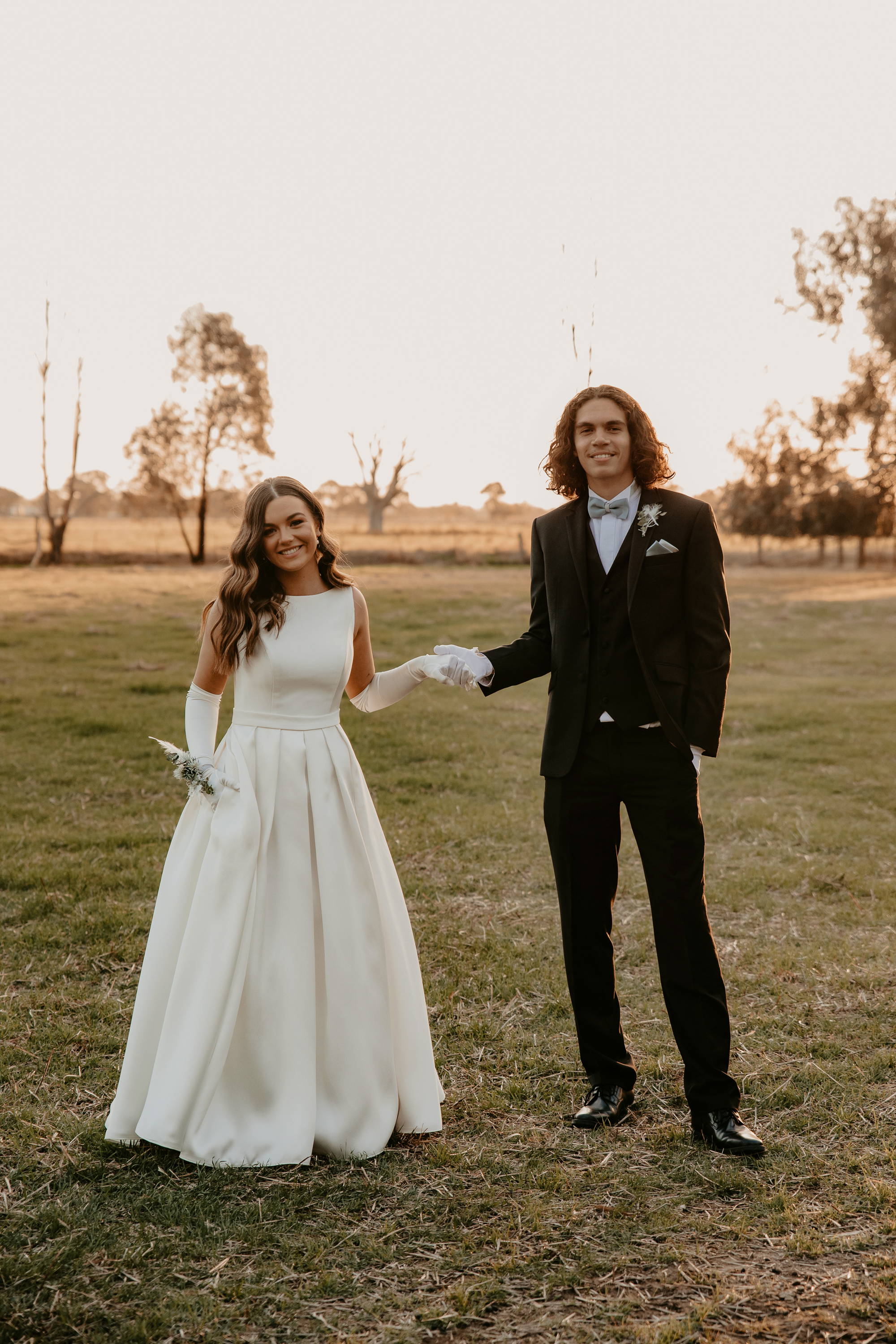 THE VISION:
When we asked Charlotte if she expected to fall in love with a gown like Josephine, she told us how she was surprised on how modest her taste was.
"I was worried that most other debutantes were choosing sweetheart neckline or plunging neckline and that I might look a bit conservative next to them. But on the day it was absolutely perfect and I felt spectacular, classy, and timeless in my dress. I felt so elegant, sophisticated, and like a princess! I felt like I had chosen a dress that was very different and unique and something that I knew would not have been chosen by others. "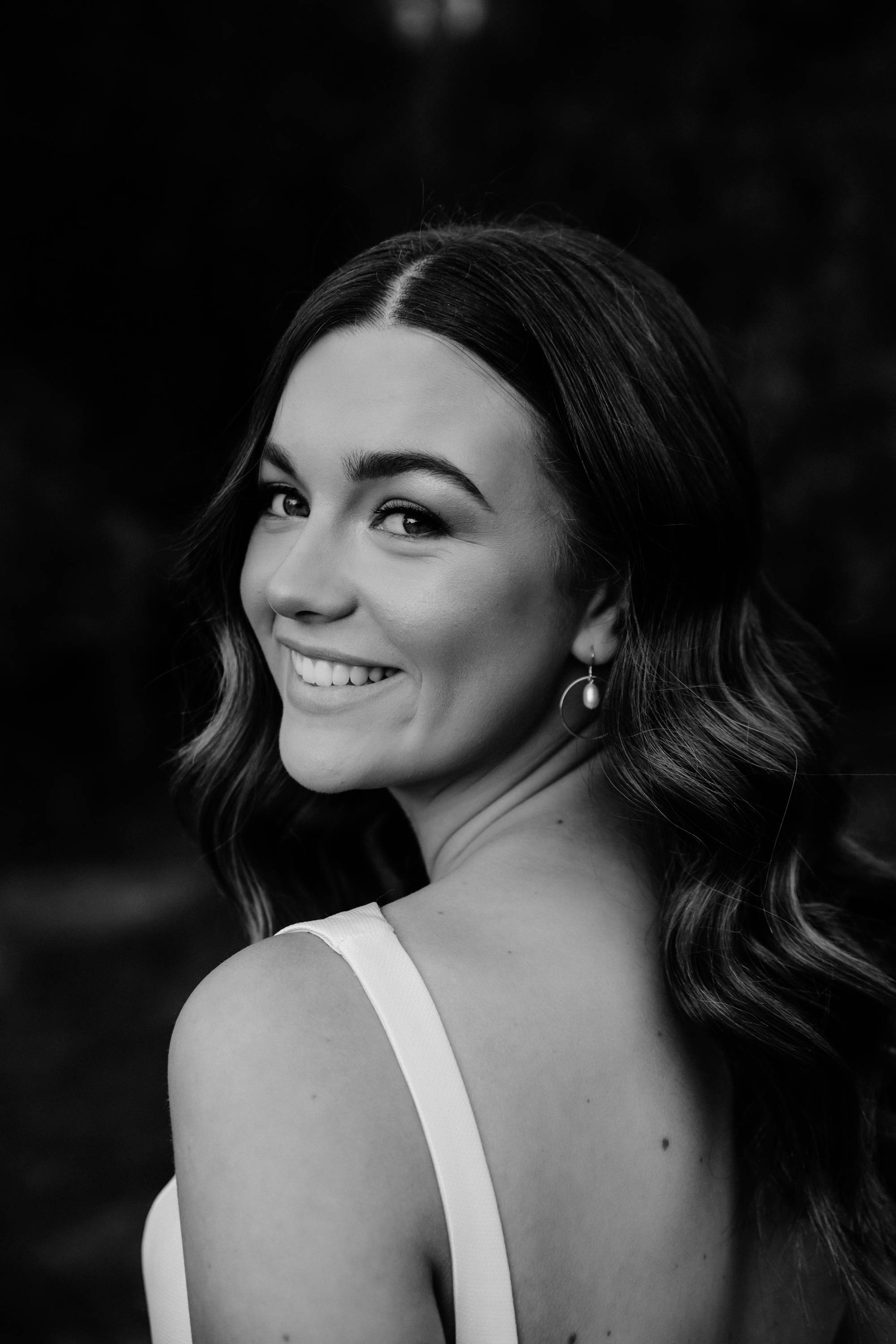 ---
---
"I loved every part of my day, but I think my most favorite part was seeing how people reacted to my dress, especially my partner Ashtyn. When he first saw me out at our photo session on the farm, his first comment was 'you look Schmick!". People kept commenting 'you look absolutely stunning', 'oh my god its got pockets!'. Ashtyn and I were really good friends and had lots of classes together. I knew that we would just have fun together and really enjoy our night."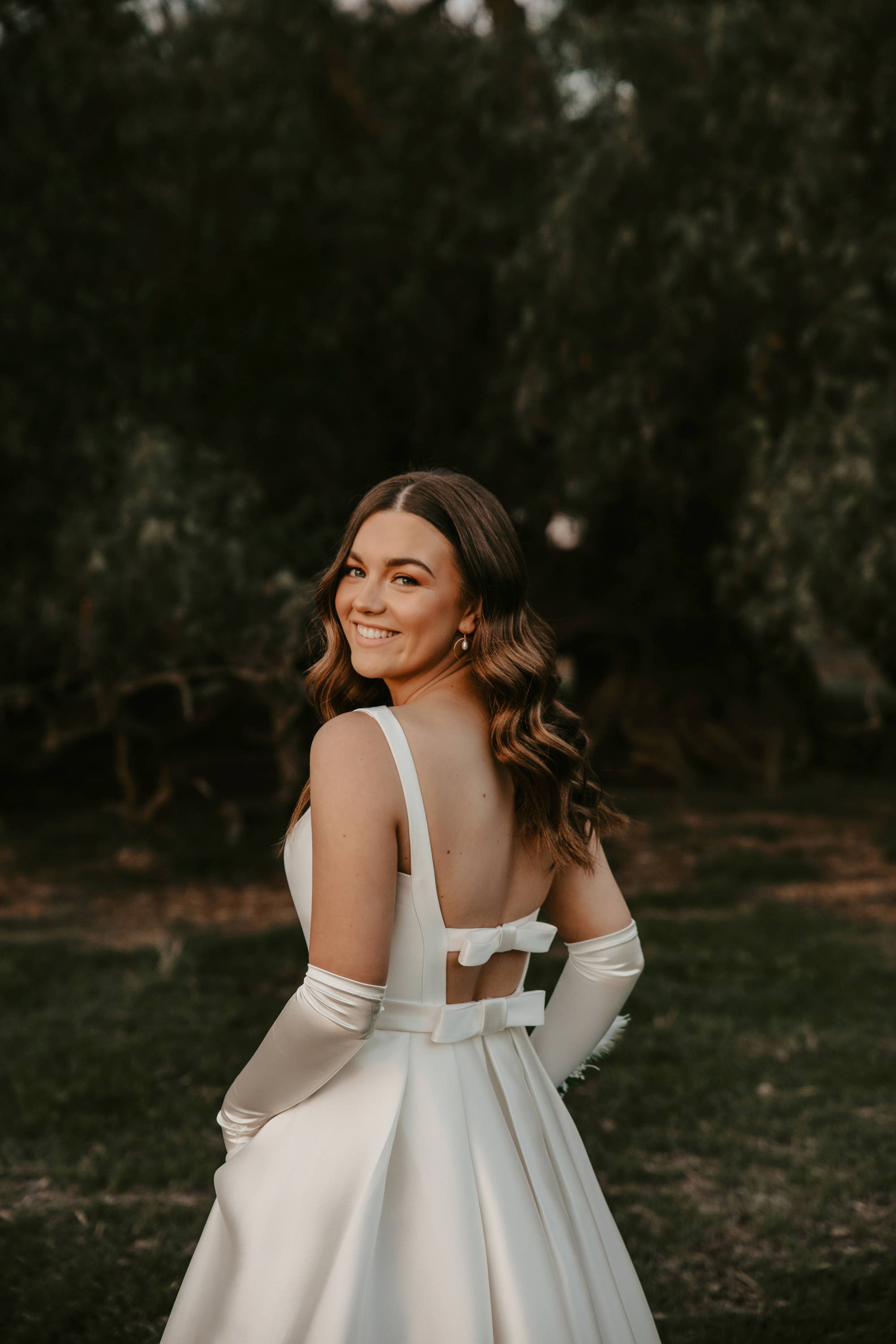 THE HAIR & MAKE UP:
"I spent a lot of time thinking about how I wanted the end look to be. I wanted the dress to be the main focal point so I deliberately kept my hair and makeup quite simple and elegant. For my hair, I did a relaxed wave with one side pinned behind my ear, for my earrings I chose a hoop with drop pearl which were absolutely perfect for the dress."
DEBUTANTE ADVICE:
"Don't be swayed by whatever is in fashion or whatever anyone else is wearing at the time, choose to follow your gut and your heart and wear something that makes you feel beautiful."
---
If you want to be featured on our blog, get in contact with us and email your gorgeous photographs to hello@olegcassini.com.au